People and Property: NH Real Estate and Construction News Roundup
Work begins on new Portsmouth hotel, Northern Border Regional Commission funding gains … and more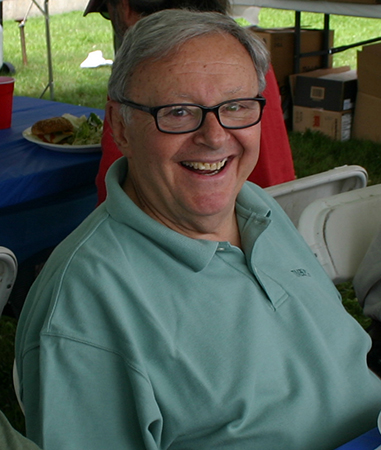 Several Coldwell Banker LinWood Real Estateagents in the Lincoln, Franconia and Littleton offices have been honored with Designation Awards from Coldwell Banker for their production during 2017: John Chamberlain (Lincoln), named to International President's Elite, awarded to the top 2 percent of sales associates in the Coldwell Banker system; Heidi Boedecker (Franconia), named to International President's Circle, which is awarded to the top 5 percent of sales associates; Ruth Hamilton (Littleton) and Bob Matheson (Lincoln), named to International Diamond Society, awarded to the top 10 percent of sales associates; Arlie Vandenbroek and Cindy Sparks-The Synergy Real Estate Team (Littleton), named International Diamond Society Team, awarded to the top 35 percent of all one-to-three-member sales associate teams in U.S. and Canada; and Ken Bolland (Franconia) and Kris Covey (Littleton), named to International Sterling Society, awarded to the top 15 percent of sales associates.
Proconhas begun construction of the 152,000-square-foot AC Hotel and Event Center at 299 Vaughan St., Portsmouth. The project is a collaboration of developers Cathartesof Boston and XSS Hotelsof Manchester. Procon also designed the new hotel, which will be adjacent to 3S Artspace in the city's North End and a couple of minutes from downtown. Portsmouth-based Colwen Hotel Managementwill provide comprehensive management services after the hotel opens.
The five-story design features 154 guestrooms and a
4,500-square-foot Event Center.
Doug Canneyhas joined the Meredith office of Peabody & Smith Realty as a sales associate. For over 30 years, Canney owned his own business in the automotive field and for the past 12 years also worked in real estate in Plaistow.
Tighe & Bond Inc. has appointed Becky Bozadjianas its director of marketing and communications.
Grace Smithof Portsmouth has been named Portsmouth High School Trig-Star for 2018, keeping her title from 2017. Trig-Star is a national competition sponsored by land surveyors throughout the country to determine the most highly skilled high school students in the practical application of trigonometry. John Chagnon of Portsmouth-based Ambit Engineering was the local contest sponsor.
U.S. Sen. Jeanne Shaheen, a senior member of the Senate Appropriations Committee and a member of the Energy and Water Development Appropriations Subcommittee, recently secured $20 million for the Northern Border Regional Commission for fiscal year 2019.
The funding would be a $5 million increase over previous support for the program, which provides economic development assistance to Coos, Grafton, Carroll and Sullivan counties and other economically distressed areas of the Northeast. The bill also includes Shaheen's language ensuring that NBRC funds be used to address the needs of rural communities impacted by forest product plant closures. President Trump's budget request for FY 2019 sought to eliminate the critical program.