Pending N.H. infrastructure deals skyrocket in April
But nonresidential building continues to lag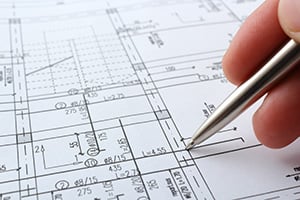 A more than 100 percent increase in the value of pending infrastructure project contracts in New Hampshire led to an overall rise in the value of future construction deals in April.
For April, the value of all pending construction contracts totaled $104.6 million, 13 percent above the $92.2 million reported in April 2013.
Contracts for nonbuilding projects – which include roads, bridges and other infrastructure – totaled $32 million in April, a whopping 105 percent increase from the $15.6 million reported a year earlier. For the first third of the year, the value of nonbuilding contracts is up 35 percent from a year ago.
But the numbers were nowhere nears as impressive in the two other construction sectors.
Pending residential construction contracts rose 4 percent in April, to $44.6 million, from $42.9 a year earlier. And pending nonresidential construction dropped 17 percent, falling to $27.9 million from last April's $33.6 million.
Through April, the total value of contracts in both the residential and nonresidential sectors remains very sluggish, with residential contracts down 22 percent and nonresidential contracts down 39 percent.
So far this year, the total value of future construction contracts remains significantly lower than a year ago. They totaled $270.7 million through April, a full 16 percent lower than the $321.8 million reported through the same period last year.