Pending construction contracts down again in N.H.
March numbers reveal continued weakness in future deals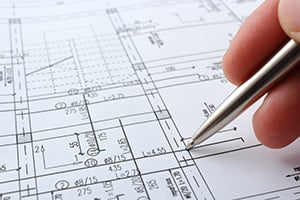 Judging by the value of pending contracts for construction projects in New Hampshire, 2014 has not been a pretty one so far for the industry.
According to data released by industry information service McGraw Hill Construction, the value of pending contracts through March stands at $166 million – a full 28 percent less than the $229.6 million in contracts reported through March 2013.
The weakness hasn't hit all sectors, with a 12 percent increase in nonbuilding contracts – to $52.9 million –reported through March.
In the month of March alone, $12.3 million in contracts were reported, an increase of 90 percent over the $6.5 million reported in March 2013.
Nonbuilding projects involve roads, bridges and other infrastructure.
As for residential contracts, McGraw-Hill reports they totaled $81.5 million through March, 31 percent lower than the $117.8 million recorded through March 2013.
Contracts for nonresidential were even more dismal, standing at $31.7 million through March, down 51 percent from the $64.4 million reported a year ago.