Past, present and future
Seeking remedies for NH revenue situation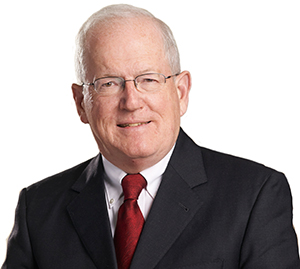 Things move quickly in Concord, especially during the legislative session. Looking at the scene the first week in May, events of the immediate past, the present and the future are intriguing.
As to the recent past, the current year's version of expanded casino gambling came to an abrupt halt when the NH House defeated a two-casino bill by an unexpectedly wide margin at the end of April.
The bill's defeat can be attributed to several factors. The traditional opposition to expanded gambling on cultural, ethical and sociological grounds continues, but this year, a libertarian segment of the Legislature apparently objected to what its members saw as "monopoly" creeping in by awarding only two licenses.
While that objection has questionable legal basis, it is interesting that the ramifications of the objection would be a casino on every street corner, certainly not something that opponents of expanded gambling want to see, if the two-casino limit were deleted.
The real objection was the mirage of financial benefit that was presented by this and other casino bills, focusing on the one-time revenue rather than steady revenue.
Gambling opponents Steve Duprey and Harold Janeway, along with legislative strategists Henry Veilleux and Beth Sargent, deserve great credit for continuing the vigilant effort against casinos.
As to the present, Senate budget writers are exploring ways to find additional revenue and restore cuts made by the House in the biennial process of formulating a state budget.
What is frustrating about this effort is that there is insufficient revenue to meet basic needs in New Hampshire, so cuts have been made to essential services provided by Health and Human Services, aid to nursing homes has been slashed, substance abuse programs reduced, referral services for the elderly threatened with elimination, the university system — already the lowest-funded in the nation — cut again and reductions made to the community college system budget.
This Legislature, as all legislatures, should examine the state's revenue structure and figure out why it is chronically and structurally underfunded so that something can be done about it. In the face of that responsible possibility, legislators instead pledge not to raise any taxes or fees as if it were a religious rite, and otherwise look for Band-Aid fixes, such as gambling revenue.
Hopefully, whatever the Legislature comes up with will not do too much harm, but certainly it will not do the state any good either. At a time when our competitive situation requires thoughtful and bold action, there does not appear to be a whole lot of leadership anywhere in the State House to do what New Hampshire deserves.
Which brings us to the future. Recently, Executive Councilor Chris Sununu, a member of the family that produced a good governor in John H. Sununu and a fine U.S. senator in John E. Sununu, has expressed interest in exploring a run for governor in 2016.
Sununu's expression of interest was a significant development in New Hampshire politics. No one can take a Sununu lightly or for granted, and he would be a formidable candidate.
Walt Havenstein, the Republican standard-bearer in 2014, announced that he does not intend a repeat performance.While this probably shows sanity and intelligence, many were disappointed, as Havenstein was seen as a candidate with a bright future.
Whoever the candidates are, there are a number of questions they should address. First, what do we do about the revenue situation in New Hampshire to provide adequate resources to meet our needs? Merely saying we have to "live within our means" is not enough. And if we are not to have cheap fixes like expanded gambling, how are we going to deal with the situation?
Other questions concern the need for new energy sources in New Hampshire, the siting of electric lines or gas pipelines to serve the needs of all of the people, efforts to keep young people here, and ways to make New Hampshire attractive to manufacturing and promote the economy in substantial but intelligent ways.
To sum up, responsible action was taken in the immediate past, the present is a typical mishmash, and future leaders need to be pressed on how to make our situation better.
Brad Cook, a shareholder in the Manchester law firm of Sheehan Phinney Bass + Green, heads its government relations and estate planning groups.