Parking and office tenants
It remains a big concern and cost, especially when space is limited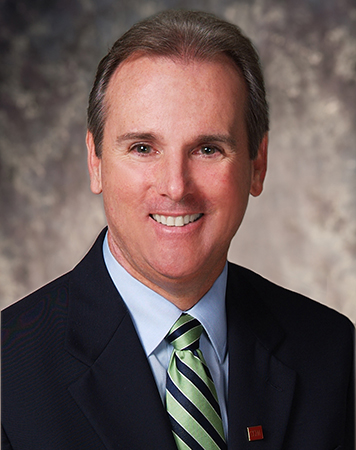 While driverless cars might be a game-changer in the future, parking is one of the biggest concerns for office tenants when looking for new space. They want to know that their employees and customers will be able to park reasonably close to the office building, and they want to understand the costs connected with parking.
This is an easy issue with office parks that have large parking fields. There are no extra charges for parking, and landlords provide parking based on how many square feet are being leased. When you hear that parking is 4:1, it means that for every 1,000 square feet that are leased, the tenant gets four parking spaces. If the tenant leases 5,000 square feet, they get 20 spaces.
In most cases, the parking spaces are not exclusive or assigned; the early birds get the spaces closest to the building. But a tenant can negotiate for some assigned spaces for clients, with the business name put on a plaque or post next to the space(s). And it's important for the lease to state the number of overall spaces that are being provided.
In urban areas, parking is a larger issue. While there are some large parking fields with no extra charges, there are generally garages or street parking zones with permits, and tenants need to focus more on this issue.
In most cases, landlords can provide limited parking, at no cost, as part of the base rent, but the ratio is often very low, or expressed in terms of numbers of vehicles. For buildings with attached garages, landlords may be willing to grant additional parking spaces at a discounted monthly rate. But if the market favors landlords, they will seek market rates for the spaces, and limit how many they will provide.
In other cases, where there is no attached garage, the options will be public garages or street parking.
Sometimes landlords have made arrangements with cities for a certain number of parking passes in a garage, and can pass those on to tenants. Again, there are limits on the number of spaces, and the tenant and landlord have to negotiate what the tenant will be required to pay.
If the landlord does not have an arrangement with the city, or private garage, the tenant will be required to obtain its own passes, at market rates.
The same applies to street spaces where there are "zones" with passes. Landlords often acquire many passes for use with their tenants, and negotiate with respect to how many passes will be handed out and what the charges will be.
I had one deal where a tenant needed 15 spaces at a property that had limited on-site parking and the landlord had street passes. The landlord was able to offer four on-site spaces at no cost, and then offered an additional 11 spaces in a street zone, with the tenant to pay the current rates for those passes. We were able to negotiate a deal whereby the tenant also got four of the street passes as part of the base rent, and then had access to the remaining seven passes at such time as they were needed, agreeing to pay the then current charges.
With all of this background, what terms should be in the lease?
First and foremost is the number of spaces, and whether they are reserved or not, and whether they are allocated at the time of the lease or upon some later event. The lease could also specify where clients and employees are supposed to park, the idea being that businesses generally want to make sure that their clients can easily access the building.
Next, the lease should specify any costs for parking, both at the time of the lease and in the future, and who will pay those costs.
In suburban office parks, security may be an issue, and the lease should address this. Are there cameras, guards, lights gates or other surveillance systems? Who will pay for them?
What about parking lot maintenance? Is the cost for this included in the operating costs for the building? Does it cover snow and ice removal, parking lot cleanup, or making repairs to the parking lot pavement?
What about restrictions on the use of the parking lot? Are there rules and regulations? What about overnight parking?
The lease might also include provisions covering the loss of use of parking spots, whether caused by repairs, replacement, damage, storms or whatever. Tenants will be concerned not only with loss of the spaces, and related costs, but possibly even lost business, if the tenant relies on walk-in customers. This is more common with retail centers, but could apply to some office users as well.
Hopefully, the questions posed in this brief article will make tenants want to think through as many potential scenarios as possible before signing a lease.
Dan Scanlon, a senior associate with Colliers International in Manchester, focuses on business tenant representation and investment sales. He can be reached at 603-623-0100, ext. 205, or dan.scanlon@colliers.com.