Online tool seeks to help NH homeowners assess their property tax bill
Goal of RETaxRefund.com is 'to be sure people are only paying their fair share'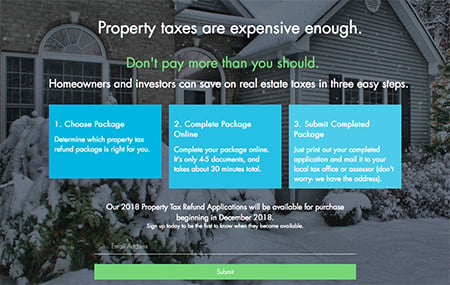 A new tool to help New Hampshire homeowners find out if they are overpaying their property taxes has been launched by two Concord attorneys.
Developed by Paul J. Alfano and Elizabeth J. Nolin of Allobar Strategies in Concord, the online tool, RETaxRefund.com went live on Nov. 23.
"New Hampshire has the third-highest property tax burden in the United States," said Nolin. "We want to be sure people are paying only their fair share."
RETaxRefund.com offers a free website tool for finding out if residential property owners are overpaying for property taxes. If they are, visitors can purchase a $99 tool to apply for a refund or abatement.
"Let's say your town is valuing all real estate at its full fair market value, which is what it is supposed to do, and it says your house is worth $200,000, but you know it's worth only $185,000. That means you are paying taxes on an extra $15,000 of value," said Alfano,. At a 2.5 percent rate, that comes to $375. You're paying more than your fair share. And because most towns revalue real estate every five years, the excess tax comes to $1,875 over five years. You'd be paying about $2,000 more than you should over a five-year period. You have a right to challenge your property taxes and request a refund."
The program developed by Alfano and Nolin is designed to help residential taxpayers request, and obtain, a real estate tax refund.
"The first step is free," said Alfano. "Find out if you are overpaying. If so, step 2 takes you through the process of applying for a refund. Answer some questions, and the program fills out the application, assembles comparable sales, prints the cover with the correct address, and gets you on your way."
Nolin said she took a year off from her law practice to develop the tool. "As an attorney, I've experienced the frustration of seeking an abatement. It is just a tax refund, like an income tax refund, and doesn't have to be intimidating or expensive. This website can help a lot of people and that is why we created it," Nolin said.
More information is available at RETaxRefund.com.