Olympia Sports closing sales start
Seven locations in New Hampshire to shutter following sale of chain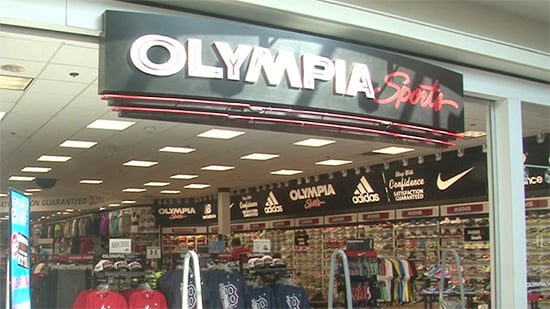 Liquidation sales are starting at 76 Olympia Sports stores on Friday, including seven in New Hampshire, after apparel retailer JackRabbit said it was only going to buy bout half of the Maine-based chain's outlets.
The Denver-based JackRabbit, which is owned by investment firm CriticalPoint Capital, said it would only take over 75 of the Westbrook, Maine-based Olympia's 151 stores. It will continue to run them as Olympia sports stores.
The sales, overseen by liquidation agency SB360 Capital Partners LLC, began this morning.
The New Hampshire stores affected are: Epping Crossing; Stop 'n Shop Plaza, Exeter; Walmart Plaza, Gilford; Meredith Shopping Center; Fox Run Mall, Newington; Plaistow Shopping Center; and Cheshire Marketplace, Rindge.