Off-year elections: predictors of the future?
New York, New Jersey and Virginia results offer road maps for 2016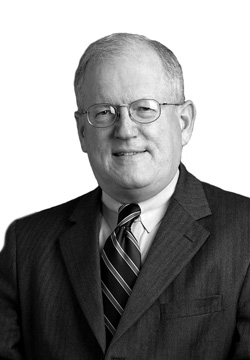 Election Day 2013 was tame compared to even-year elections, with no congressional elections and few gubernatorial contests.
The biggest news locally was the re-election of Manchester Mayor Ted Gatsas in a relatively tight race with Alderman Patrick Arnold, a young attorney. With fewer than 1,000 votes separating the candidates, observers attributed the margin to low turnout.
In New York City, probably the most significant municipal election in the country was held, and for the first time in many years, a Democrat will hold that office. Whether liberal Bill de Blasio will return the nation's premier city to the days of mediocrity under such notables as Abe Beame is a fear all Americans have a stake in. How he does may have an effect nationally on his party notwithstanding the local nature of the contest.
Gov. Chris Christie, Republican in New Jersey, was re-elected overwhelmingly. Christie is rumored to have presidential ambitions, although how his moderate positions on social issues will play in Republican primaries outside of the Northeast may be a problem for him. New Hampshirites probably will see more and more of Governor Christie (of whom there is less and less, now that he is losing weight) and how he can sell himself in New Hampshire may say a lot about his national aspirations and chances.
In Virginia, Terry McAuliffe, former head of the Democratic National Committee and close associate of Bill and Hillary Clinton, won a narrow victory over a tea party Republican attorney general. The race was much closer than expected, and Obamacare was made an issue in the last week or so of the campaign. Having a Democratic governor in what has been a safe Republican state until recently, should do the Democrats service in the next presidential election, and it is presumed that it will be a boost to Hillary Clinton, should she decide to run for president, which seems inevitable.
Back in New Hampshire, former Congressman Charles Bass' announcement that he will not challenge Senator Shaheen next year leaves a relatively small field of candidates, although Scott Brown, the former Massachusetts senator, has been making more noise about being a candidate.
While Shaheen may or may not be as safe as Rudman was in 1986, her recent efforts to keep the government open and show bipartisan leadership along with her formidable political machine make her election more probable than not. Why Brown would want to change states in order to lose an election is curious. Why New Hampshire Republicans would nominate a "carpetbagger" candidate also is curious, unless it would be a concession to someone who could provide the funding and campaign organization and allow the state GOP to focus elsewhere.
It is an interesting state of affairs when the once dominant New Hampshire GOP has so few candidates for major office appearing.
*****
The announcement by North Country Executive Councilor Raymond Burton that he would not seek another term due to a return of cancer signals the end of an era.
More than a generation of New Hampshirites have seen Ray Burton as a fixture of the executive branch. His many contributions were noted at the dedication of a highway overlook adjacent to the Mount Washington Hotel in Bretton Woods attended by a host of former governors, senators and others paying tribute to Ray from both sides of the aisle.
While the return of cancer is an ominous development, all New Hampshirites wish Councilor Burton good luck in this battle, which he undoubtedly will face with the same determination and skill with which he represented his constituents for so many years. For those with prayer lists, put Ray Burton on yours!
*****
Barbara "Bobbi" Arnold, former state representative, Manchester GOP Chair and activist, died at age 89 in early November. Preceded by her husband, William E. "Bill" Arnold, Bobbi Arnold's death ended a chapter of Arnold family activism, participation and good citizenship that many use as a model.
Also, a lesser known but accomplished resident of New Castle, Donald Zuckert, passed away in October. Zuckert, who adopted New Castle as his home and restored a fabulous home there, was a law school graduate who went into the advertising business in New York City, heading the local branch of Ted Bates Advertising. When Saatchi & Saatchi, the major British entity, acquired Ted Bates Worldwide, Zuckert became the head of it for a number of years, and after his retirement from that job, bought a part of the business back, built it up and sold it for a huge multiple of what he had paid for it. He also bought companies in the food business and invested in real estate.
While not well known in New Hampshire, Zuckert was a formidable force in business and is missed by all those who knew him.
Brad Cook, a shareholder in the Manchester law firm of Sheehan Phinney Bass + Green, heads its government relations and estate planning groups. He also serves as secretary of the Business and Industry Association of New Hampshire.