Nonprofit to assess flood risk for every U.S. home
Data will be housed in a free online database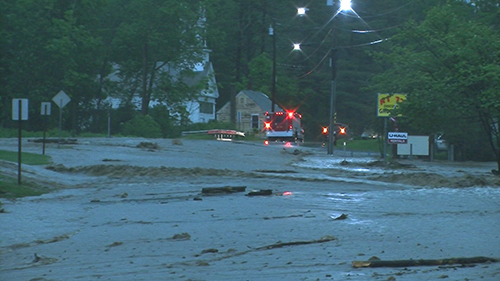 An international team of scientists is partnering with a tech nonprofit, New York-based First Street Foundation, with the goal of calculating the past, current and future flood risk of every property in America.
The goal is to put the information – which is already available at a price to institutional real estate investors and insurers – for free and make it easily accessible and understandable through an online database, Flood iQ.
A team of 57 scientists – from Columbia University in New York, flood modeling firm Fathom of Bristol, England, the Massachusetts Institute of Technology in Cambridge, Mass., the New York-based research institute Rhodium Group, Rutgers University in New Jersey, the University of California–Berkeley, and the University of Bristol –
is partnering with First Street on the project.
"The government has failed to inform the American people about the true risk of flooding, be it past, present or future-facing. Large institutional investors are capitalizing on that," said Matthew Eby, First Street's executive director. The goal of the project is to "put this otherwise privileged information into the hands of every American, so they are empowered to protect themselves."
According to Dr. Carolyn Kouskjy, executive director of the Wharton Risk Management and Decision Processes Center in Philadelphia – which is also teaming with First Street on the project – "markets are only efficient when participants have full information. Today, housing markets are not fully reflecting changing flood risk Free, peer-reviewed hazard information is the first step toward closing that gap."
The project will create a probabilistic flood model that accounts for tidal flooding, storm surge, rainfall and riverine flooding. The model will be adjusted to account for anticipated future environmental changes, such as sea level rise, increased precipitation and intensified cyclonic activity, said Steven McAlpine, First Street's head of data science.
The team will also analyze and compile the flooding history of individual homes over the past 50 years. The result will be a complete and accurate flood risk data set for every home in the United States.
"Presently, FEMA flood maps are the gold standard for understanding flood risk in the United States.
But a large percentage of FEMA maps are outdated, with 11% dating back to the 1970s and 80s," said McAlpine. "FEMA maps rely solely on historic observations and do not use changing environmental factors to forecast future risk. On top of that, there are many areas across the country that aren't mapped at all."
The flood risk data will be available through an application programing interface, or API, for distribution platforms like real estate websites and for academic institutions. The Wharton Risk Management Center and the University of North Carolina Center on Financial Risk and Environmental Systems will be working with the foundation to use the data to conduct further economic analysis.