Nonfinancial factors commercial tenants should consider
It's not just about the bottom line, but location, access and other factors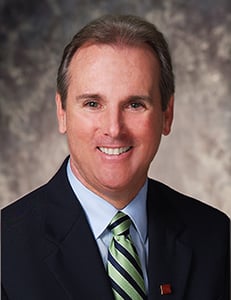 One of the more important tasks I have in advising commercial office tenants is comparing the financial aspects of each option on an "apples-to-apples" basis. For some tenants it's a simple "bottom line" determination – the cheapest option wins out.
But for most tenants, the nonfinancial factors are as important, if not more. While the items set forth in this column are not exhaustive, they should give you a good idea of some of those factors.
Have you ever heard the expression "location, location, location" when talking about real estate? I never cease to be amazed at the importance of location, for any type of real estate.
Location and its related cousin, access, are probably the biggest drivers for commercial tenants, whether it impacts the business owner, employees, or clients and vendors who might visit the business. They want to be visible and easy to get to.
Also related to that is parking. I've seen major deals hinge on whether adequate parking is available. I believe there is always a parking solution, but many tenants want it right at the front door and for free.
This works in suburban locations, but generally not in downtowns or areas like Manchester's Millyard.
Safety and security are high on most tenants' lists. I have been working with a business that is very concerned about its employees getting hurt when exiting the parking lot of the building where they are currently located, and this may be the most important factor in relocating.
Obviously, security inside and outside a building is important for both employees and visitors.
Intangibles
"Amenities" is a fairly broad category, but generally refers to services that are available, primarily to employees, but also to visitors. These include food vendors, fitness facilities, day care and other services that people utilize.
The overall "feel" of a property is highly subjective and intangible, but businesses focus on buildings and grounds. What is the condition of the building? How does it look? Is it part of a "campus" that provides walking areas for employees? Is the appearance of the building and grounds compatible with the image and brand of the business? What is the look and feel of the common areas and lobbies?
While most office tenants are not concerned very much with what floor they are on, they are concerned about the layout of their space, and the willingness of the landlord to accommodate their needs.
The reputation and attention of the landlord is very important, and many businesses do as much due diligence on the landlord as the landlord does on them prior to signing a lease. Tenants need to have a sense from the outset that the landlord will be responsive to their needs, and will work with them as they grow (or shrink).
The reputation of the management company is likewise important.
Many businesses pay attention to the other tenants in a building they have an interest in. They want to know if any competitors are in the building, or if there are businesses that have a reputation or brand that is incompatible with their own.
We are also seeing tenants asking more questions about how "green" a building is. While this typically centers on mechanical systems, windows and lighting, it may revolve around whether a building has, or might qualify for, a LEED designation.
Those of you who have been through the process before will undoubtedly think of additional factors to add to this list, and I would be happy to hear from you.
Dan Scanlon, a senior associate with Colliers International in Manchester, focuses on business tenant representation and investment sales. He can be reached at 603-206-9605 or dan.scanlon@colliers.com.