Nominees sought for NHBR awards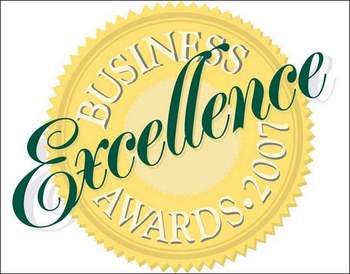 The nomination deadline is Aug. 24 for New Hampshire Business Review's fifth annual Business Excellence Awards, which honor people who often don't receive recognition for their work: owners and executives of small businesses.
The awards are presented at a ceremony in October at which businesspeople in 14 different industries are honored for their imagination, industriousness, innovation, achievements and dedication to the larger community.
"We all know how difficult it is not only to build a successful business, but to keep it successful and growing. That in itself is a remarkable achievement," said Jeff Feingold, editor of New Hampshire Business Review. "The Business Excellence Awards recognize the accomplishments of truly outstanding entrepreneurs and businesspeople around the state – men and women whose accomplishments serve as an inspiration to people both inside and outside their industries."
Nominations are open to individuals who oversee businesses or organizations of 100 employees or fewer.
The awards are given in the following categories: Real Estate, Construction, Public Service, Financial Services, Retail, Hospitality, Non-Profit, Transportation, Business Services, Law, Technology, Media & Marketing, Manufacturing, and Health Care.
Deadline for nominations is Aug. 24. A panel of business leaders will select the winners in early September.
To obtain nomination forms, call 624-1442, ext. 118, or e-mail bizawards@nhbr.com. Nominations also can be placed online at www.nhbr.com. Click on the Awards icon.
A ceremony honoring the winners will be held from 5 to 7 p.m. Oct. 10 at C.R. Sparks The Event Center in Bedford.
The Business Excellence Awards are sponsored by Laconia Savings Bank, Public Service of New Hampshire, Ameriprise Financial, Merrimack Street Volvo, Patriot Health Care, New Hampshire Public Television, and WGIR AM 610 and will benefit Court Appointed Special Advocates for Children of New Hampshire (CASA NH).