New Hampshire's budget: where both sides agree
There is common ground, but it's all on hold until a compromise is reached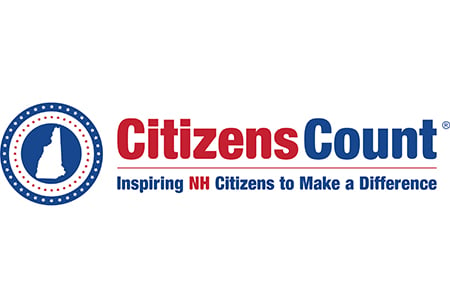 It's true that zero Republicans voted for the budget recently vetoed by Gov. Chris Sununu, but there's more common ground than you may think. While Democratic legislators and the governor disagree on business tax rates, school funding and how to spend surplus money, here are some of the priorities they agree on.
Mental health funding
The Legislature and the governor both want to increase funding for mental health services in the state. For example, both their budgets included funding for 40 more transitional housing beds for mental health patients and a new treatment facility for children.
Legislators and the governor also agree on funding a new secure psychiatric unit, although the Legislature scaled down the size of the proposal. This will would end New Hampshire's practice of housing potentially dangerous mental health patients in the state prison.
Developmentally disabled waitlist
In his budget address, Governor Sununu got a big round of applause when he said his budget eliminated the waitlist for developmental disability services. The Legislature's budget also planned to eliminate the waitlist.
Recreation and tourism
The Legislature and the governor both want to increase funding for the Division of Travel and Tourism, for everything from rest areas to marketing.
Both budgets also increased how much the Fish and Game Department would get from the general fund of all tax dollars. For many years that department has had to rely heavily on income from hunting licenses, boating licenses, and other fees, and has struggled to pay its bills.
Public safety
Although there was some debate over whether the state will be able to find people to fill the positions, the governor and Legislature want to fund more child protective service workers.
Both budgets also increased funding for the Cold Case Unit, including a new attorney in the Department of Justice to work on cold cases. The New Hampshire Department of Justice website lists 129 unsolved death and missing person cases.
E-cigarettes
The governor and Legislature both want to tax e-cigarettes the same as traditional tobacco products. Using Pennsylvania's tax as a model, the Department of Revenue Administration estimates the change will generate about $7 million a year for the state.
Association health plans
The federal government recently changed regulations to allow businesses to join together through trade and professional associations to purchase health insurance. The governor and the Legislature both included language in their budgets to regulate these "association health plans."
What's next for these priorities?
Even though everyone agrees on the priorities listed above, they're tied to the rest of the state budget, which means they're on hold until the Legislature and governor forge a budget compromise. If negotiations go well this summer, expect to see these priorities become law in October.
Anna Brown is director of research and analysis for Citizens Count, a nonpartisan civic engagement nonprofit. To learn more about these issues and related legislative bills, visit CitizensCount.org.