NH's energy infrastructure needs a boost
Lack of low-cost energy is hurting manufacturers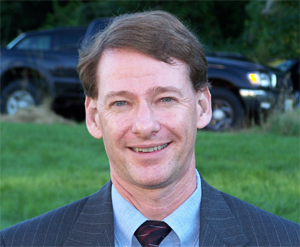 Manufacturers across the country are benefiting from America's new position as the world's leading natural gas producer. Companies that once fled overseas are returning to other parts of the United States because of lower manufacturing costs. Businesses that were once thinking of leaving are now growing and adding jobs. We need to make this happen in New Hampshire by adding the energy infrastructure required to take advantage of this newly abundant natural resource.
Manufacturing companies generate good, high-paying jobs. They also support regional suppliers that attract even more workers who buy homes in our communities. They spend money on local goods and services. Ultimately, they pay taxes that help us provide and improve municipal and state government services for our residents.
Leaders in southeast Ohio recognize this value, recently launching a campaign called "Shale Crescent USA" to attract manufacturers to the region with the area's easy access to natural gas. The American Chemistry Council estimates that natural gas will generate 264 projects and create $164 billion in capital investment and 426,000 jobs.
New Hampshire, meanwhile, may risk losing more manufacturers because energy costs here are still skyhigh due to the lack of energy infrastructure required to efficiently transport natural gas to our area.
In 2015, New Englanders paid up to 53 percent more for electricity than the national average, and we can expect to see another $5.4 billion in higher energy costs through 2020 – in large part due to inadequate energy infrastructure. These higher costs will force existing manufacturers to decide between reducing operations or relocating and almost certainly keep new manufacturers from coming here.
The economic losses from departing manufacturing operations could be devastating to New Hampshire factory workers and their families. We have seen examples already. And these economic losses would spread throughout the factory supply chain, as well as the community of restaurants, retailers and other businesses that no longer are able to sell to those workers. Government services would also then be impacted with diminished tax revenue.
These losses could weaken our communities for generations.
I want New Hampshire – and my community of Franklin – to have access to great schools, businesses and public services for decades to come.
We can do this by enacting intelligent policies that safely bring clean and economical natural gas and energy infrastructure to our state.
Natural gas for power generation has helped our nation reduce carbon emissions to near 20-year lows. It also helps our growing renewable portfolio by ensuring that the power is always "on" when the wind doesn't blow or the sun doesn't shine.
Low energy costs would keep more families in New Hampshire as well, which would provide manufacturers a source of stable, reliable employees. Families that had access to low-cost natural gas saved $1,337 in 2015, giving them more disposable income to buy goods and services.
We have to seize this opportunity to build the energy infrastructure that lowers our energy costs and keeps our manufacturers and workers here. I fear if we wait too long, or drive away companies that want to build the necessary energy infrastructure, then we will only be hurting ourselves and the future of our state.
Ken Merrifield is mayor of the city of Franklin.