NH's energy costs are bad, but could be worse
Website reports state has 40th worst in nation, but lowest in New England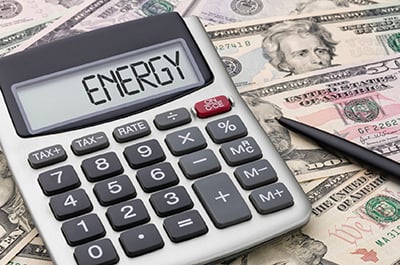 It's well known that New Hampshire has some of the highest energy costs in the country, but there may be a bright side – it still has the cheapest overall average energy costs in New England.
That's according to a report from WalletHub, a website that provides data on all 50 states about anything from the fastest-growing cities to the best and worst states to have a baby.
To calculate the energy rankings, WalletHub factored in the average consumption and average cost of four energy types per state: electricity, natural gas, motor fuel and home heating oil. According to WalletHub, New Hampshire's average total energy cost per month is $324, placing it at 40th in the country, but tops in New England.
Connecticut has the highest average monthly cost in the nation, at $410, and Massachusetts, is not far behind, at $352. They are followed by Rhode Island, $346, Vermont, $342, and Maine, $341.
Interestingly, New Hampshire's energy costs compete impressively in a few of the study's energy categories. At a monthly cost of $16 and $109, respectively, natural gas and motor fuel rank among the least expensive.
The price of home heating oil, however, is probably most responsible for pulling up the state's total energy costs in WalletHub's study. In New Hampshire, the fuel, at $79.64 a month, is fourth most expensive in the country, and the state's heating oil consumption is the fifth highest.
Surprisingly, at least to those who have followed the debate over Granite State electricity prices over the years, WalletHub reports that the state's average monthly cost of $120 puts it at the middle of the pack among the 50 states, at No. 24.