NH's employee performance law
New statute requires health care facilities to disclose information in references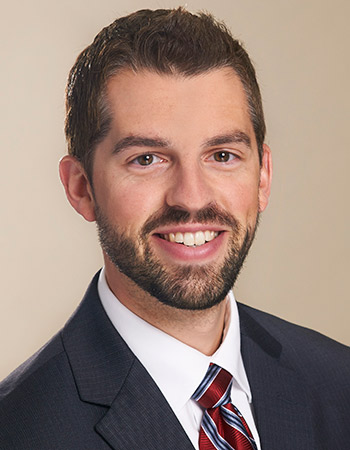 A health care facility with a job opening often spends months trying to recruit qualified candidates. When a candidate looks good on paper, hiring managers check references only to hit the human resources wall constructed to protect against defamation liability: "Our company policy is to verify job title and dates of employment".
These facilities then search the National Practitioner Data Bank, the Nurse Licensure Compact reporting database and state licensure websites to determine whether the prospective employee has ever been subject to formal discipline by a licensing authority.
When these searches come up clean, or the candidate is not subject to state licensure, these facilities are forced to take a leap of faith and hire someone, with no knowledge of this employee's past performance except for information provided by cherry-picked references.
If the employee ultimately commits malpractice, the new employer often seeks to hold the former employer accountable under misrepresentation and negligence theories. A statute enacted by the NH Legislature in 2016 attempts to solve the problem of the so-called "name, rank and serial number" approach to employee references in health care.
In the case of Kadlec Medical Center v. Lakeview Anesthesia Associates et al., an anesthesia group terminated a physician's employment based on allegations that he abused Demerol. In turn, Lakeview Regional Medical Center (LMC) in Louisiana revoked his medical staff privileges. The physician subsequently sought employment at Kadlec Medical Center in Washington. When Kadlec called LMC for an employment reference, LMC provided dates of service only and noted that other information was not available "due to the large volume of inquiries received."
Based on that information and references from other LMC physicians, Kadlec granted medical staff privileges to the physician.
The physician subsequently botched a tubal ligation surgery due to intoxication, and the patient's family sued Kadlec. The case was settled for $7.5 million. Kadlec then sued LMC for intentional and negligent misrepresentation, and it was awarded $8.24 million in damages.
The case sent shockwaves throughout the medical community nationwide because it was the first case that held that a hospital had a duty to disclose problems with a former physician.
In response to the 2012 hepatitis C outbreak at Exeter Hospital — caused by a traveling technician who avoided reporting to police or his national credentialing organization — the NH Legislature passed a new statute that applies to health care facilities, including hospitals, long-term care facilities, ambulatory surgical centers, walk-in clinics, home health agencies, hospice houses and laboratories, but not stand-alone physician practices.
The new law, which took effect on Jan. 1, specifically requires facilities to disclose information regarding a former employee's misconduct or competency. Facilities that fail to comply are subject to penalties by the NH Department of Health and Human Services.
But some are concerned about the law's ambiguities. For example, the statute does not define "misconduct" or "competency." The statute also does not limit the disclosure of misconduct to that for which the employee was actually disciplined or the disclosure of competency issues to those for which the employee was actually cited or placed on a plan of correction or proctoring.
The statute also appears to exclude a large segment of employees it was seemingly designed to address, including traveling contractors who are not actually employed by facilities. Since the law refers to the disclosure of "employment information," does this include information about a health care worker who is retained by a facility as an independent contractor? The statute also does not apply to non-employee physicians or health professionals who are members of a hospital's medical staff and are monitored by the hospital's credentials committee for misconduct and competency.
Importantly, the law grants immunity from civil liability to facilities and their directors and employees unless "it is alleged and proven that the information disclosed was false and disclosed with knowledge that such information was false."
To avail themselves of immunity protection, facilities must carefully review a former employee's file to ensure that they are satisfied that the information is truthful before disclosing it. Otherwise, they may be subject to defamation liability.
Accordingly, health care facilities should promptly examine their internal policies to ensure compliance with this new law and train HR staff members regarding their affirmative duty to disclose employment information.
They should also design a process for verifying the truthfulness of potentially relevant information in a former employee's file in order to ensure immunity under the statute.
Jason D. Gregoire, a health care attorney at Sheehan Phinney Bass & Green in Manchester, represents health care facilities of all types in regulatory compliance and patient care matters. This article originally appeared in NH Bar News, the official publication of the NH Bar Association.