NH's Dec. construction jobless rate 4th-lowest in the nation
Continued mild winter weather extends building season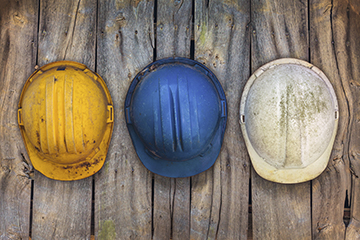 New Hampshire once again had one of the lowest construction unemployment rates in the country in December, thanks to a continued mild winter.
According to Associated Builders and Contractors, the unemployment rate in New Hampshire's construction industry in December was 4.9 percent, but that was a big jump from the 3.7 percent rate reported in November 2015, when the Granite State had the lowest rate in the nation. In December 2014, New Hampshire's rate was 5.3 percent.
According to ABC, 2015 had the warmest, or one of the warmest, Decembers on record for most of the eastern half of the country, contributing to the higher employment numbers.
The state with the lowest construction unemployment rate in December was Colorado, at 4.3 percent. The highest rate was Alaska's, at 15.9 percent.
Nationally, the U.S. construction unemployment rate was 7.5 percent.