NH's construction unemployment rate improves
ABC reports state had a 4.5% jobless rate in July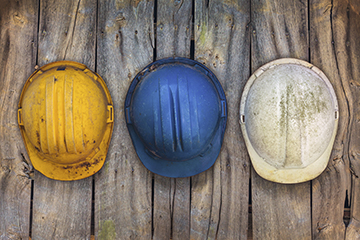 The unemployment rate in New Hampshire's construction sector fell to 4.5 percent in July, a full half-point lower than June and 1.1 points lower than July 2014.
The statistics were reported in the Associated Builders and Contractors' monthly construction employment report, which found that, nationally, the jobless rate fell as well, with 48 states reporting declines from last July. The national construction unemployment rate stood at 5.5 percent for the month, a drop of 2 points from a year ago. The U.S. June 2015 rate stood at 6.3 percent.
Also, ABC reported, for the second month in a row, all states' construction unemployment rates were under 10 percent.
For the first seven months of the year, the U.S. construction sector added 108,000 seasonally adjusted jobs, the ABC report said. At the same time, non-seasonally adjusted jobs increased by 225,000 from July 2014 to July 2015.
The five states with the lowest July construction unemployment rates were: Wyoming (1.3 percent), North Dakota (1.4 percent), South Dakota (1.7 percent), Maryland (2.1 percent) and Hawaii (2.2 percent).
The six states with the highest construction unemployment rates were: West Virginia (8.4 percent), Georgia (7.9 percent), Mississippi (7.7 percent) and Alabama, Connecticut and Rhode Island (tied at 7.6 percent).