NH video game incubator gets a bricks-and-mortar location
Downtown Manchester site will house Game Assembly facility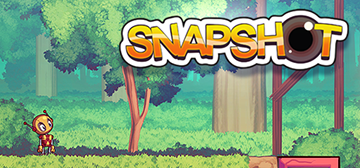 Game Assembly, a tech incubator working to grow the video game industry in New Hampshire, has signed a two-year lease for space in downtown Manchester.
Co-founders of the incubator, Neal Laurenza and David Carrigg, have been working toward selecting a location since Game Assembly's creation in 2014. With the new facility, located at 1117 Elm St., Game Assembly will be able to push forward on its goals, aiming to build the New Hampshire video game industry, provide education in game development and retain talented game designers in the state.
The incubator currently houses a small but diverse range of game-developing companies, including Retro Affect, Robot Loves Kitty, Skymap Games, SimQuest, Cybernaut Systems, Studio Grash, and Super Stache Studios.
Some of these developers are startup companies yet to release their first title, but others have already claimed achievements in the gaming industry. Retro Affect's game Snapshot, for example, has received significant attention for an indie game, having been nominated for Excellence in Design at the Independent Games Festival in California. Snapshot was also chosen to be shown at IndieCade during the Electronic Entertainment Expo, among other accomplishments.
The companies at Game Assembly's new location develop content for a range of uses beyond entertainment. SimQuest develops surgical simulation training systems effective for use by surgeons, the military, educators in national health institutes and surgical training and licensing programs.
Other participants in Game Assembly include Ed Brilliant of Southern New Hampshire University and Gregory Walek of the New Hampshire Technical Institute. Game Assembly has an internship program through each school.
"Previously, [these companies] were working out of their homes and didn't have the resources needed to provide internship programs," said Carrigg.
Carrigg said that co-working services, functions, seminars, and educational workshops can also become available in the future thanks to the new location.