NH Senate votes to expand net metering to larger users
Measure would clear the way for manufacturers, municipalities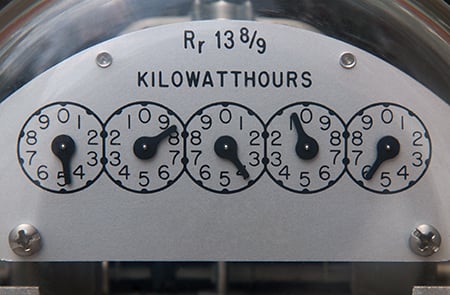 Thus far, net metering – the method that credits renewable energy system owners for the electricity they add to the grid – has mainly been for homeowners, but the NH Senate passed a bill Wednesday that would allow larger businesses to get a piece of that renewable action too.
Senate Bill 446 would increase five-fold the size of net metering systems, from one megawatt – perhaps a midsize store or a town hall –to five megawatts, which might be used by an industrial user, such as BAE Systems or Foss Manufacturing.
For a solar energy system, it would take about four acres of panels to generate one megawatt and 20 acres for five megawatts – larger than any solar array currently existing in the state. But there are other renewable energy alternatives that can generate that amount of electricity, including small hydro and wind, that are often beyond the reach of a homeowner or a strip mall drug store.
The advantage for businesses is that such systems will be "behind the meter," said Kate Epsen, executive director of the NH Sustainable Energy Association, so they will save the full retail rate, unless the system produces so much power that it flows back onto the grid.
In that case, the utility will pay the owner back, at a price that is yet to be determined by the NH Public Utility Commission.
Smaller (primarily residential) users of under 100 kilowatts used to get close to the full retail cost for surplus electricity, but the PUC lowered the payback in response to complaints that they were being subsidized by other ratepayers. Previously, larger users (100 kilowatts to one megawatt) had been getting less than retail already. For even larger users, the rate covered under this bill will probably be the same, or lower than that, predicted Epsen.
SB 446 is a "great tool to help larger users, like manufacturers and towns, to self-generate and control their costs," Epsen said.
It also – depending on the rate PUC sets – greatly expands the opportunity for community solar systems, through which residents or groups of businesses share the benefits of net metering.
The Senate passed the bill and sent it to the House on a voice vote without debate.