NH Senate panel backs doubling eviction notice period in case of building sale
60-day window is 'a good compromise,' says committee chair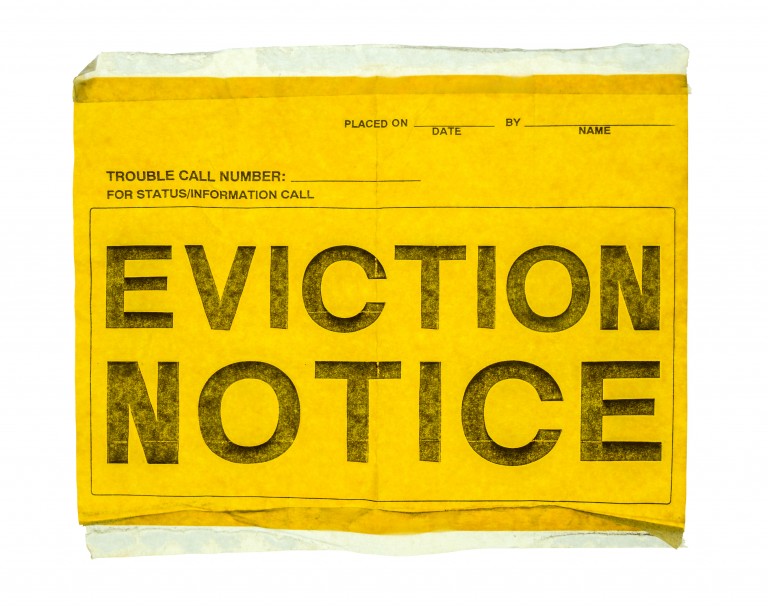 The NH Senate Commerce Committee on Thursday unanimously recommended passage of a bill that would give tenants an extra month to find another place if their landlord evicted them in order to renovate or sell the apartment building, splitting the different between landlord and tenant advocates.
Senate Bill 217 originally would have given tenants who live in buildings with more than four units 90 days after notice before the eviction process could begin. Current law provides 30 days' notice in such cases, except for nonpayment of rent, which only allows for a week.
But the current law was passed decades ago, said the committee's chair, Sen. Howard French, R-Franklin, "when the rental climates were different from now. He said cutting the 90-day window to 60 "is a good compromise."
Proponents of the measure also cited the current climate as a reason to pass the bill during the committee's hearing on Tuesday.
"The current median rent is $1,498, with a vacancy rate of less than 1 percent," testified Elliott Berry, director of housing justice at NH Legal Assistance. "In 30 days there is no reasonable likelihood to find another place. The 60 extra days will hopefully make a significant difference. Remember, this is a case when the tenant is at no fault whatsoever. In some cases, you have elderly people who have been living in the apartment for decades who have to find a new place or go through a traumatic eviction process."
Opponents of the measure said they recognize housing shortage but argued the bill could stall or even prevent some sales, since some depend on renovations that require that tenants vacate the property.
"There are code issues that impact insurance," said Chris Norwood, who chairs the public policy committee for the NH Association of Realtors.
The law could actually make things worse, he said, because "anytime you add more barriers you are disincentive property owners from being property owners. you will be driving small landlords out of business," and that would drive up rents, argued Nick Norman, legislative affairs director of the Apartment Association of New Hampshire.
But tenant advocates said they have seen increasing evictions because of renovations and sales, partly driven by the hot real estate market and partly because landlords "started to get creative" during the eviction moratorium, because it was a legal way to get rid of a tenant who wasn't paying their rent, said Jessica Margeson, a housing advocate with the Granite State Organizing Project.
Norman had another take on that, arguing that it was an easier way to get rid of a troublesome tenant – such as someone you know, but can't prove, is dealing drugs.
"Sometimes a landlord says, 'I'm going to renovate.' In the end, it's better for me to get more rent and I'll get the drug dealer out," he said.
It was Berry who suggested the to reduce the notice period to 60 days and add an exception for landlords who were renovating because they had to correct a health or safety issue.
While opponents said they that while still didn't like the bill, they acknowledged the language would make it more palatable.