NH Senate bill seeks 'reasonable accommodation' for pregnant workers
SB 488 would ensure employee protections at small businesses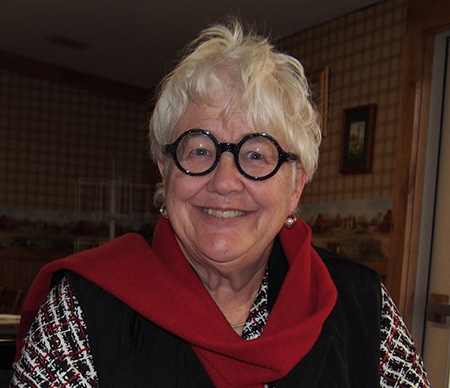 Does New Hampshire need a law providing reasonable accommodations in the workplace for pregnant women, especially a law pertaining to smaller businesses?
Yes, said sponsor Sen. Martha Fuller Clark, D-Portsmouth, sponsor of Senate Bill 488, which will do just that.
"Businesses will benefit because this will clarify their obligations, resolve disputes before they fester and increase productivity," she testified at a committee hearing on Tuesday.
SB 488 would put the words "reasonable accommodation" in the statute enforced by the Human Rights Commission, the state agency that enforces things like discrimination based on race, gender, sexual orientation and disability.
The accommodations, according to the bill would include everything from more frequent or longer breaks, time off to recover from childbirth, modification of equipment or seating, light duty and providing a private space, apart from the bathroom, for expressing breast milk.
"Forcing a mother to express milk in a bathroom is disgusting," said Lynn Stanley, executive director of the NH Chapter of the National Association of Social Workers, one of the many groups backing the measure. "Workers don't have to make their meals in the bathroom. You shouldn't have to be doing that there for the baby as well."
But the Business and Industry Association of New Hampshire opposed the measure, at least not now.
"There are pretty expansive protections already available," said Charla Bizios Stevens, vice chair of the business organization's Human Resources Committee.
'Confusing and inconsistent'
The phrase, "reasonable accommodation," is most often used in relation to the federal American with Disabilities Act. According to Equal Employment Opportunity Commission guidelines, pregnancy should be treated as a disability. And, said Stevens, a recent U.S. Supreme Court decision gave a woman the right to sue an employer under the Pregnancy Discrimination Act for putting someone on unpaid leave, rather than make a reasonable accommodation.
In addition, there is the proposed Pregnant Workers Fairness Act sponsored by both of the state's U.S. senators – Jeanne Shaheen, a Democrat, and Kelly Ayotte, a Republican – which would explicitly call for reasonable accommodations for pregnant workers.
With all this going on at the federal level, Stevens said, it makes it "confusing and inconsistent" for states to be passing their own laws, especially for companies located in multiple states.
'Guidance not law'
But, testified Kate Frederick, a former state employee woman who has a pending case against the state over the expressing of breast milk, those federal protections are lacking in several respects.
First the federal thresholds exempts those with 15 or fewer employees. (The FMLA threshold is 50.) The Human Rights Commission covers businesses with more than six workers. As for the EEOC guidance, she said, it's "guidance not law" and besides, the backlog at the EEOC in Boston is huge, which is why some might want to file locally.
She also said the Supreme Court decision is narrow, limiting the right to sue. The Pregnant Workers Fairness Act stalled before and there was no reason to think that, absent a change in the political makeup of the Congress, it would fare any better this time.
In addition, NH Citizens Action provided the written testimony of 10 small business owners who provided written testimony in support of the measure.
Nina Mujakovic, owner of the restaurant Old Europe Mediterranean Fine Dining in downtown Concord, was one of them.
"Businesses big or small must stand with women and families and support workplace legislation such as SB 488 to create and maintain healthy and safe communities where business can succeed," she wrote.