NH home sales dip in April
RE/MAX report finds 5.9% decrease in unit sales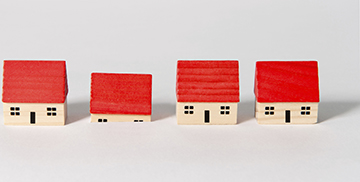 The New England housing market experienced an average year-over-year sales drop of 2.5 percent in April, but in New Hampshire the drop was even more pronounced at 5.7 percent, according to the RE/MAX Integra's monthly housing report.
According to the report, 1,175 units were sold in April 2015 compared to the 1,246 that were sold a year earlier.
The report also found that New Hampshire's median sale price stood at $217,400 – 8.7 percent higher than the $200,000 median recorded in April 2014.
Inventory dipped slightly, to 13,110, from 13,151 a year earlier, and days on market rose from 110 to 114.
Pending sales rose ever-so-slightly as well, according to the report, to 1,046 from 1,039.
Meanwhile, for the six-state region, there were 11,424 recorded sales, down 2.5 percent from a year ago. Median prices rose rose 1.9 percent year-over-year and pending sales were 11.4 percent.