NH construction jobless rate falls again
6.4% is lowest April rate since 2008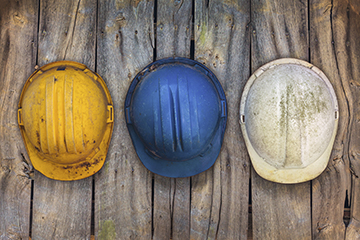 New Hampshire's construction unemployment rate in April fell to 6.4 percent, a nearly 1 percent drop form from April 2014 and 2.4 percent lower than the jobless rate in March 2015.
The statistics, compiled by Associated Builders and Contractors, reveal that New Hampshire's construction industry appears to be on a firmer footing, but it still lags compared to previous post-recession recoveries.
But it is the lowest April construction unemployment rate recorded in New Hampshire since April 2008, when the rate was 5.8 percent.
The state's 6.4 percent construction unemployment rate is the third-lowest in New England, behind Vermont's 5.2 percent and Massachusetts' 5.3 percent.
ABC economist Bernie Markstein noted in his analysis of the data that, following a difficult first quarter for almost the entire U.S. economy, "indications show that with better weather, the economy and construction are rebounding from that poor performance."
He said that for the first four months of 2015, construction spending was 4.1 percent higher than the same period a year ago, particularly in five sectors: manufacturing (+42.0 percent), lodging (+15.9 percent), office (+18.5 percent), commercial (+16.7 percent) and multifamily (+26.3 percent).
Nationally, the ABC noted that the unemployment rate dropped in 49 states, with only West Virginia's rising, to 11.1 percent from 8.8 percent a year ago.
New Hampshire's unemployment rate across all industries was 3.8 percent in April 2015.