NH businesses voice opposition to bill that would ban teaching about systemic racism, sexism
In letter to lawmakers, they say measure would 'have a chilling impact on our workplaces and on the business climate'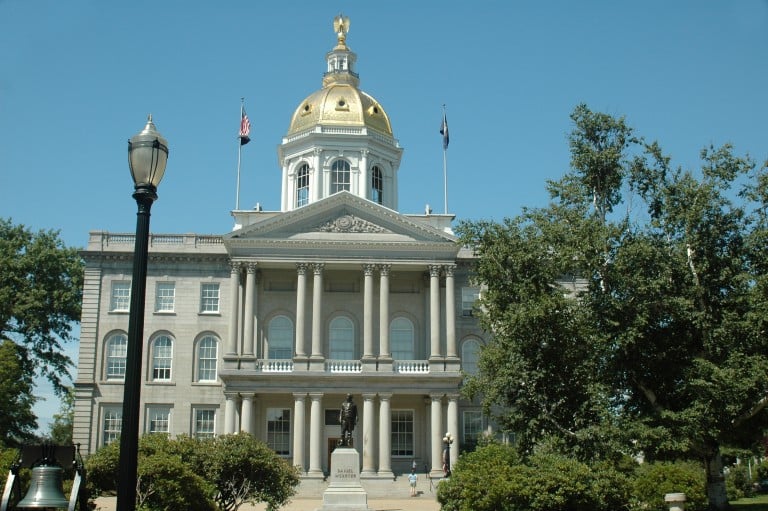 Nearly 80 New Hampshire businesses and organizations have added their voices in opposition to a bill that would prevent public schools, organizations and state contractors from teaching about systemic racism,
House Bill 544 would prohibit discussing ideas that New Hampshire or the United States is fundamentally racist or sexist, that individuals are inherently oppressive due to their race or sex, that individuals should feel discomfort or guilt on account of their race or sex, that meritocracy and "hard work ethic" is inherently oppressive, and or any other form of race or sex "stereotyping" or "scapegoating."
HB 544 was approved in 10-9 vote by the House Executive Departments and Administration Committee and is scheduled to be debated later this week when the full House meets for a three-day session April 7-9 at the NH Sportsplex in Bedford.
It is essentially based on a now rescinded federal executive order issued in November 2020 by ex-President Trump that restricted federal institutions from using curriculum about systemic racism, white privilege and other race and gender bias issues.
The signers are a range of small and large for-profit and nonprofit organizations, including Dartmouth-Hitchcock Health, Northeast Delta Dental, Hypertherm Inc., NeighborWorks Southern New Hampshire, the Center for Women & Enterprise, Mascoma Bank, W.S. Badger Company, ReVision Energy, the New Hampshire Charitable Foundation, the University of New Hampshire and Southern New Hampshire University.
In a letter sent to Gov. Chris Sununu and legislators, the businesses and organizations say the bill would "have a chilling impact on our workplaces and on the business climate in New Hampshire."
The letter charges that the measure would be "antithetical" to ongoing efforts to create diverse and inclusive work environments that "support innovative thinking and problem-solving."
It says that "the success of New Hampshire businesses depends on the ability to attract diverse generational, gender and racial employee groups at all levels within our organizations and to do so must constantly work to create an environment that makes all our employees feel empowered in their role."
It also argues that their businesses "have seen that inclusive work environments dramatically increase employee retention, which directly impacts our financial bottom line" and that "inclusive work environments must be fostered, including enabling open and honest discussions about racism and sexism, implicit bias and how we can eliminate structural racism."
House Bill 544, the letter says, "would not only harm the ability of New Hampshire businesses to be competitive, it would severely harm the state's image as business-friendly, since it stifles the ability of organizations who do business with the state to foster diverse workforces as they see fit."