New state law takes step toward aiding firefighters hit with occupational cancer
Statute eases process for receiving workers' comp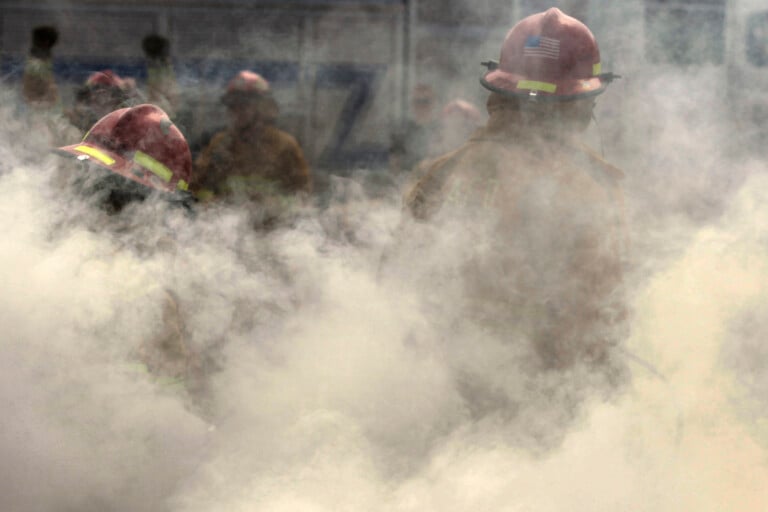 A law that went into effect this month in New Hampshire makes all types of cancer among firefighters a presumptive occupational disease.
The new statute is aimed at making it easier for firefighters with cancer to receive workers' compensation.
Research shows firefighters are at a higher risk of contracting the disease than the general population, and they deserve the presumption that it was caused by their work, Brian Ryll, president of the Professional Fire Fighters of New Hampshire said in an interview Monday.
Gov. Chris Sununu signed Senate Bill 71 on Aug. 4.
"While we are excited about the passage of Senate Bill 71, there is little time to celebrate our success," Ryll said. "Firefighters are contracting cancer at an alarming rate, and we must do more for prevention and detection."
Under previous law, in order to receive workers' compensation, a firefighter with cancer would have to show it was of a type caused by exposure to heat, radiation or a specific known carcinogen as defined by the International Agency for Research on Cancer.
It can be difficult to make such a showing, as Keene Fire Lt. Aaron "Coop" Cooper, 48, has found out.
Cooper, who was diagnosed with lung cancer on April 10, said his workers' compensation insurance carrier has denied his claim. He plans to meet with a lawyer to appeal that decision.
His case predated the new law, so the revised statute doesn't apply to him, he said.
Still, he said he is glad it has been approved, noting firefighters have cancer risks the public isn't always aware of.
"It's not just being exposed to a toxin, it's the whole lifestyle of being an emergency services worker — the stress, the sleep cycle, the crazy hours, the diet," Cooper said. "What it comes down to is that it weakens the immune system, so you can't fight things off."
Ryll said he's known a number of firefighters over his career who, like Cooper, seemed fairly young and in top shape, only to be diagnosed with cancer.
"It's discouraging," he said. "Sometimes you walk away thinking 'I could be doing all the right things and still contract cancer, or have a cardiac disease, or some lung issue.' "
Ryll said the Professional Fire Fighters of New Hampshire has a goal of developing a comprehensive cancer screening program that could save lives by catching the disease at an early stage.
The National Institute for Occupational Safety and Health has found that cancer is a leading cause of death among firefighters. The organization conducted a study showing firefighters had 9 percent more cancer diagnoses and a 14 increase in cancer deaths compared to the general population.
Swanzey Fire Chief Bill Gould said fires can leave dangerous chemical compounds on firefighters and their clothing.
The clothing is put into heavy-duty washers after a fire and firefighters need to clean themselves thoroughly, he said.
Gould said the firefighters' so-called "turnout gear," their coats and pants, contain PFAS chemicals that can also potentially be absorbed into their skin.
He welcomed the new law.
"God forbid somebody does get diagnosed with a cancer, and this is their occupation," Gould said. "It is comforting to know you or your family won't have to fight for this to be considered workers' comp. It is an occupational hazard."
This article is being shared by partners in The Granite State News Collaborative. For more information, visit collaborativenh.org.