New penalties force exporters to tread more carefully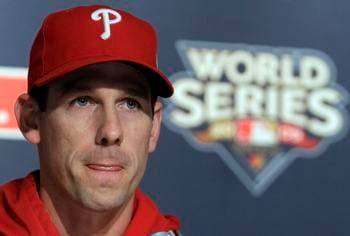 If you export certain items or services and make a mistake in the export licensing process, it could end up costing you as much as $50,000 per violation.
The U.S. Department of Commerce's Bureau of Industry and Security has issued new penalties for civil export license violations, increasing the fine per case from $10,000 to $50,000. Severe infractions can land perpetrators in jail for a maximum of 20 years.
"People in New Hampshire have paid fines and people have gone to jail for licensing violations," warned Anka Jacobs of the International Trade Resource Center in Portsmouth.
In November 2002, the U.S. Department of Commerce imposed a civil penalty of $11,000 on Sturm, Ruger and Co. Inc., the Southport, Conn., gunmaker with facilities in Newport, N.H., to settle an allegation that the company exported rifle scopes to Oman, without the required export license.
Another gun manufacturer, Thompson/Center Arms Co. Inc. of Rochester, received a $25,000 civil penalty on in May 2002 to settle an allegation of exporting rifle and pistol scopes to Argentina, the Czech Republic and Switzerland without the required export licenses.
Most U.S. exports don't require licensing, but it is likely required for several key goods and services. Highly specialized technology products and information, especially those that have defense, strategic, weapons development, proliferation or law enforcement applications, are typically targeted for licensing.
An export's destination also can make the exporter subject to licensing. For instance, exports are prohibited to Iran, Cuba and Sudan, but medical and agriculture supplies with proper licensing may be permitted to certain troubled regions, like Afghanistan and Angola.
A product's end-use also can be used as criteria for export licensing.
Jacobs pointed out the experience of a company that was exporting a large volume of components to make airbags, only to have the parts used in making missiles.
Business owners interested in exporting need to find out the appropriate Export Control Classification Number, or ECCN, for the product being considered for export as well as any restrictions with the destination country.
Even after questions have been answered, the Commerce Department lists several other issues that can hold up the processing of license applications, such as:
• Failing to sign the application.
• Illegible handwriting. Typing the application is highly recommended.
• Responding inadequately to the "Description of Commodity or Technical Data" section. Be as specific as possible and attach supporting documentation if possible.
• Responding inadequately to "Specific End Use" section. Again, be specific. Skipping this section or entering a response such as "unknown" is a red flag to application processors.
• Use a commercial courier service to send your license application as mail deliveries significantly delay receipt of correspondence.
Resources available
If the export licensing process seems daunting, there are a number of resources to help businesses find their way through the red tape.
New Hampshire's International Trade Resource Center is perhaps the best place to start.
"If they really don't know where to begin, call us and we can talk about their product, if it has dual uses — items that have both commercial and military uses — and the countries they're interested in exporting to," said Jacobs.
ITRC's professionals also can point would-be exporters in the direction of other government services and agencies for assistance as well as discuss classes for further information.
Export.gov, the federal government's export portal provides a wealth of information for beginning exporters as well.
The Commerce Department's Bureau of Industry and Security, bis.doc.gov, also gives new exporters information on regulations.
The Export Legal Assistance Network (export-legal-assistance.org), a service of the U.S. Small Business Administration International Trade Program, is staffed by lawyers who help new-to-export companies learn the legal aspects of international trade.
"It's not easy, and there is a lot of paperwork," said Jacobs. "But the world is growing smaller. Companies need to export if they are to remain competitive."