New Hampshire's budget slouches forward
Neither leadership nor philosophy was in evidence this go-round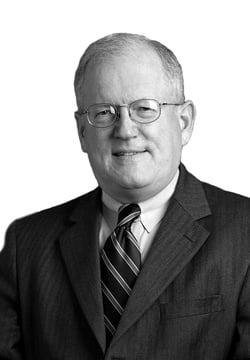 By the time you read this, the state budget probably will have been passed, having struggled forward with no particular theme. There is a chance, of course, that there will be an impasse, and those with fortitude actually will have held out for their principles, but that is unlikely and may be antithetical to political reality. In this budget process, a few things stood out:
1. Everyone seems to believe that it is necessary to have more money for education, health care, infrastructure, mental health and a host of other needs. ("Everyone," of course, means those 70 percent or so of our representatives who really care about government working.) If this is true, why can't the needs on which representatives can agree not be the guiding principle, with revenues to support the needs coming along as a tool? With New Hampshire's religion about not raising taxes, it seems that revenue is the guiding principle, with the needs of the people coming afterwards. Huh?
2. The House, in a terrific sign of courage, raised the tobacco tax by 20 cents per pack and then raised the gasoline tax by 12 cents per gallon over time to pay for roads and bridges and other needed infrastructure improvements. Last time I checked, my car gets about two and a half times the gas mileage of the car I owned when the present gas tax rate was set. That means a rate increase is not a tax increase, since the number of gallons to which the tax is applied is so much lower — and my tax is lower, not higher. (Try to make a sound bite out of the fact that a rate increase may in fact be a tax decrease sometime!) Raising these two taxes should have been a no-brainer, yet our benighted Senate somehow refused to do so. And the bridges rust, and the potholes and the traffic jams continue.
3. The Medicaid enhancement debate continues to divide the House and Senate. Obamacare allows states to opt into this enhancement scheme and get a huge amount of money. I admit to being skeptical about a government program that will enlarge the size of government, fine employers for having benefits that are too generous and raise taxes and fees. However, dealing with health care on a national basis seems required here, as in most Western nations. Others smarter than I better figure this one out, but it is clear that in Concord, a big pile of cash, readily available, is hard to resist, and senators doing so are taking a lot of heat.
4. What is clear is that without expanded casino gambling — which was promised to be the funding source of choice to the disgust of many, including this writer — promised increases in spending will not be available, and yet, both House and Senate negotiators are moving ahead without it.
New Hampshire slouches forward and undoubtedly will have a budget, but leadership does not seem to have been in evidence — or philosophy.
*****
On a brighter note, the weekend of June 14-18 was meaningful.
On the 14th, my wife and I drove to Montclair, N.J., and had dinner with UNH classmate and writer Jan Harayda, a distinguished author and alumna who has published books and edited Glamour magazine, among other accomplishments.
The next day, we attended the memorial service for Dr. Celestino Clemente, chief of staff of the United Hospitals of Newark, N.J. He founded a bank, raised a family of five Cornell University graduates and saved a lot of lives. He ran for Congress in 1968 against Peter Rodino, later chairman of the House Judiciary Committee during the Watergate era. He got 40 percent of the vote, with the help of several UNH students. He was my best friend's father and had an extraordinary life.
On June 18, at Arlington National Cemetery, friends and admirers gathered to say the final farewell to the late Senator Warren B. Rudman. This extraordinary event included the appearances of former Senator Robert Dole, former Senator and Secretary of Defense William Cohen, former Senator and Johnson son-in-law Chuck Robb, former CIA Director George Tenet, Concord Coalition Chairman Bill Bixby, Senior First Circuit Court Judge Norman Stahl, former New Hampshire Supreme Court Chief Justice and UNH Law School Dean John Broderick, former 1st District Congressman Bill Zeliff, and scores of other Rudman colleagues, staffers and admirers.
Retired Supreme Court Justice David H. Souter paid tribute to Rudman in a brief and most appropriate eulogy that tied Rudman's refusal to forget those Korean War veterans buried in that cemetery to the fact that those in attendance and the nation would not forget Warren Rudman and his contributions.
After the service, Rudman's ashes were placed at a wall outside the Pentagon, memorializing his service as an Army officer in Korea. It was the final event in a series of special tributes to a special public servant.
Brad Cook, a shareholder in the Manchester law firm of Sheehan Phinney Bass + Green, heads its government relations and estate planning groups. He also serves as secretary of the Business and Industry Association of New Hampshire.