New Hampshire wins federal export assistance grant
Over $321,000 aimed at giving small businesses trade help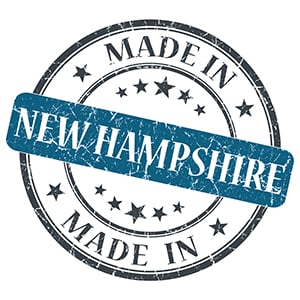 The New Hampshire Office of International Commerce has received a $241,233 grant through the federal State Trade Export Promotion, or STEP, program, which is tasked with helping small businesses enter the international marketplace.
The office, part of the Department of Business and Economic Affairs, will be working with a total of $321,644 in STEP funding, thanks to an $80,411 match in state funding.
The total amount of money for New Hampshire is slightly lower for the 2019 fiscal year since the latest award is almost $9,000 less than the $250,000 awarded in 2018, with a state match that's over $3,000 lower.
The STEP grant was awarded through the U.S. Small Business Administration, whose Office of International Trade administers the STEP awards at the national level.
All told the OIT awarded $18 million to 41 state international trade agencies around the nation.
The STEP awards are designed to help provide small businesses with the tools they need to succeed in export-related activities, including participation in foreign trade missions and foreign market sales trips, obtaining services provided by the U.S. Department of Commerce, getting access to expertise in designing international marketing campaigns and export trade show exhibits and participating in training workshops.