New Hampshire still isn't over the hemp hump
The agricultural product is now legal to grow in the state, but the federal government has the last word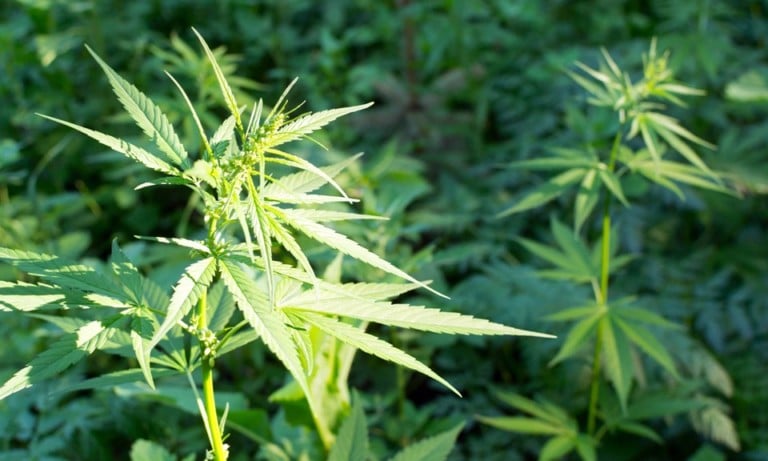 While recreational marijuana isn't legal in New Hampshire, hemp now is – in theory, however, not reality.
That's because House Bill 459, the bill the Legislature passed at the end of June and signed into law by Gov. Chris Sununu on July 30, has a rather big caveat
The bill explicitly says that hemp – a product used in everything from making rope to waffles but banned for decades because of its similarity to its cousin, marijuana – "may be grown as a crop, processed, possessed and commercially traded in New Hampshire."
But keep reading: "Any grower, processor, or commercial trader of hemp shall be licensed by the United States Department of Agriculture.
That's the catch. The federal government hasn't set up hemp licensing yet. The federal government also legalized hemp, or at least declassified it as a controlled substance last year, since hemp as it is normally grown doesn't have enough THC in it make you high. While drug enforcement agencies are still concerned it could mask illegal marijuana fields, the federal law promises that the USDA would license it. Word is that the department is working on licensing rules and they will be coming out soon. But that word has been out for a long time.
"I have no idea when it will be up and running," said New Hampshire Agriculture Commissioner Shawn Jasper.
Some states do license hemp themselves. Other states provide loopholes. Vermont, for instance, allows farmers to grow it for research. "There are 900 registered hemp researchers in Vermont," Jasper said. "Are they all doing research?" He let the question dangle, answering itself.
A New Hampshire law passed in 2014 does allow research, but "we did it correctly," said Jasper (who happened to be House speaker at the time). Research can be done, but only through the University of New Hampshire, which keeps the hemp. Not a very good way to mask a business.
Other complications
Regulating hemp isn't easy, said Jasper. Since the product has to keep the THC levels below 3%, "the plants have to be tested in a licensed facility." They also have to be processed in one.
There are other complications. Since hemp has some medical qualities – research shows it is helpful for those suffering from epilepsy – the Food and Drug Administration regulates it, which complicates putting it in food products. That doesn't stop major grocery stores from selling hemp waffles.
"Nobody is taking them off the shelves, but maybe they should," Jasper said.
All this makes it difficult for a farmer to make a dollar. Theoretically, a farmer could make a $4,000 an acre for hemp, but you would need a lot of acres to get that kind of profits margin, Jasper said.
"It's expensive to grow," he said. "If you think you are going to grow an acre and make $4,000, it's not going to happen."
But some people think it will. Since the bill passed, Jasper has gotten about a dozen inquiries from people about growing hemp, but only a couple have been from real farmers, he said. He tells them, "No, there isn't a pathway to legally grow hemp in New Hampshire right now."