New Hampshire restaurants serve guests and the community
They help to give back by assisting in a crisis, boosting a community project or starting a charitable program of their own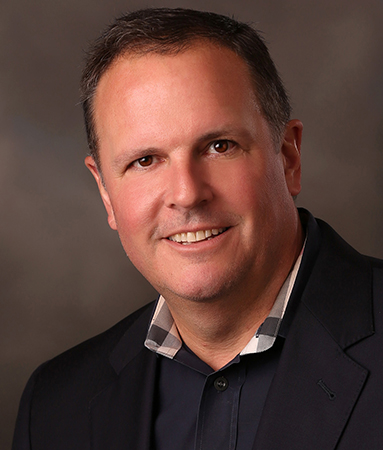 With 2018 behind us, many of us look back on the year and think about all that has occurred in our own lives, our communities, our country and our world. With regular emphasis on what's wrong, I thought I'd take this opportunity to focus on what's good and share what some of New Hampshire's restaurants have done in hopes that you will also be focusing on the good.
Did you know that 94 percent of restaurants make charitable contributions? Whether to assist with a crisis, boost a community project or start a charitable program of their own, America's restaurants are there to help by contributing food, donating their time, and writing checks. The charitable giving of America's restaurants adds up to a staggering $3 billion a year.
In 2014 Great NH Restaurants' Charitable Trust, called FEEDNH.org was founded by Great NH Restaurants (T-BONES, CJ's, Cactus Jack's and Copper Door). The development of FEEDNH.org came to fruition to help meet the ever-growing need for resources in New Hampshire.
FEEDNH.org strives to aid New Hampshire's families, elderly, education and disadvantaged by providing funding, food, education and volunteer services to nonprofits that serve the groups who fall in the FEED acronym.
FEEDNH.org has donated nearly $500,000 since its inception.
We've committed to donating another $100,000 over the next few months, and recently did a Facebook post to ask our followers which non-profits they would like us to donate to. I could give you dozens of examples where our organization has helped many non-profits, but I'd like to share a bit more of good that other restaurant groups do as well.
The Common Man Family of Restaurants has a long history of giving back. In fact, their motto is "Do Good" (which I love and wish I had thought of!). I recently reached out to Erica Auciello Murphy, director of communications and community relations from The Common Man and asked her what their company had been up to. The list was long and impactful, but the one that really stood out to me was when they hosted food donation drop-off sites for the WMUR Spirit of Giving Food Drive for the second year in a row, collecting 769 pounds of food which provided approximately 641 meals to our neighbors in need.
Restaurants also take care of employees when in need as well. This past year, we had two 30-year employees who were diagnosed with cancer. Not only did our employees and Great NH Restaurants rally to raise funds for them, but GoFundMe pages were started where friends, family and guests contributed over $50,000 to help these two incredible people.
Great NH Restaurants also has a program in our company where we perform Random Acts of Kindness. Since 2015 our employees and managers have been surprising guests with free desserts, free appetizers, free meals and other great surprises at all our locations almost daily. There are no guidelines for our employees, we simply tell them to do what they feel is right. It does not stop there; each recipient is then given a $25 Pay It Forward dining certificate to present to a random person to keep the momentum going. We love doing this so much that we've started an annual tradition of surprising Salvation Army volunteer bell-ringers with a donation, a gift card for them, and a Pay It Forward certificate for them to share with someone else, and we've also dedicated an entire website to the stories and memories we've created and are creating everyday (GNHRRAK.com).
We all have varying levels of stress and challenges. Restaurants not only give you a place to escape and enjoy a great meal with great people but in doing so, you are also helping us to give back and serve our communities.
Tom Boucher is CEO and owner of Great NH Restaurants, Bedford.