New Hampshire median single-family price reaches $300k in May
But shrinking inventory still stymieing Granite State housing market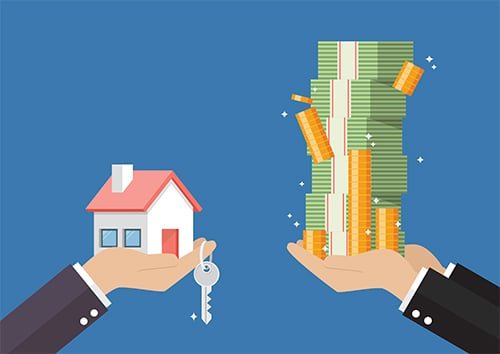 A continuing decline in housing inventory pushed up the median price of a single-family home to $300,000 in May – 5.4% higher than last May, according to data from the NH Association of Realtors.
But, while sales rose in May by 3.7%, year-to-date, they are down 1.2%.
"Prices are up, but sales seem to have plateaued," said Rachel Eames, owner of Eames Realty Services in Concord.
The problem is primarily inventory. New listings are down 7.5% compared to last May, and the number of homes for sale declined by nearly 17%. Indeed, there are only three months of inventory on the market. Last May, the figure was closer to four.
And once a home does go on the market, it gets bought on average in 56 days, five fewer days than a year ago. And they are fetching 98.7% of the asking price.
But it isn't just inventory, said Eames. It is also the type of home and the type of buyers. They don't match.
Buyers tend to be people at the end of their careers seeking to downsize, or at the beginning seeking to move into the first home. They both want small, more efficient more modern homes. Yet the homes on the market are the ones older people want to leave: older, larger homes.
Younger buyers, she said, are more picky.
"They find their house before they find their Realtors," she said, often coming with a checklist of things that they want: energy-efficient, a footprint that flows, a lawn that doesn't take all afternoon to mow.
They've also learned from the financial crisis not to buy more than they could afford.
"Actually, they buy less than what they can afford," she said. "Even if it means not getting everything they want, just what they need."
As a result, some homes attract bidding wars. Eames gave the example of a modern home in Allenstown near Bear Brook State Park that was put on the market on a Friday afternoon. It attracted 12 offers over the weekend, some cash and none under the offering price, but a home in Pembroke dating to the 1800s languished for months.
"We don't have enough of the houses on the market that people want to buy," she said. "And that's a problem."
And that's the reason home prices have not skyrocketed. The most desirable homes, the ones that are selling, tend to be smaller, and more affordable, slowing the median increase.
The story with condos is similar. Year-to-date, sales were are 1.4%, though in May they jumped nearly 10%. Prices rose 3.4% in May, to $221,000. Year-to-date, they are up 4.7%. There were 845 condos for sale in May, an 18.7% decrease, or about a two-month supply.
Drilling down around the state, in Cheshire County, sales jumped nearly 18% in May, in Grafton they rose 13.5% and in Sullivan, they rose 11.1%, in Hillsborough, they went up 3.2%, and in Rockingham and Merrimack they fell 0.2% and 2.2%, respectively.
The median price of a home in Rockingham County was the highest, at $385,336, in May. The median in Coos County was the lowest, at $129,000.