New Hampshire House tables OHRV trail abutters' bill
Property owners, recreation industry clashed over measure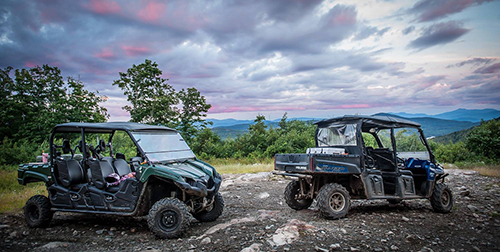 A contentious bill that would have given more say to abutters of public rights of way in the decision of whether OHRV corridor extensions can be located there failed Jan. 6 in the New Hampshire House.
House Bill 683 was the result of a rift in the North Country between property owners and the off-highway recreational vehicle industry, which has grown in recent years with the development of a regional network of trails for OHRV riders.
Steven Wilkie, president of the New Hampshire Off-Highway-Vehicle Association, told InDepthNH that his organization viewed the measure as "most disastrous" because it would have an impact on OHRV recreation and the development and maintenance of the trail systems.
But supporters of the measure, including Rep. Wayne Moynihan, D-Dummer, sponsor of the bill, told InDepthNH that it's designed to level the playing field for abutters of the trails.
"What it would do going forward is require selectmen to hold a public hearing and give notice to affected people before deciding whether OHRVs can use public roads, Moynihan said, adding that wasn't the case in many communities.
But the bill eventually was tabled by the House on a 210-150 vote.