NH House committee recommends end to Covid-19 civil immunity bill
Judiciary panel seeks to kill measure, saying it's unnecessary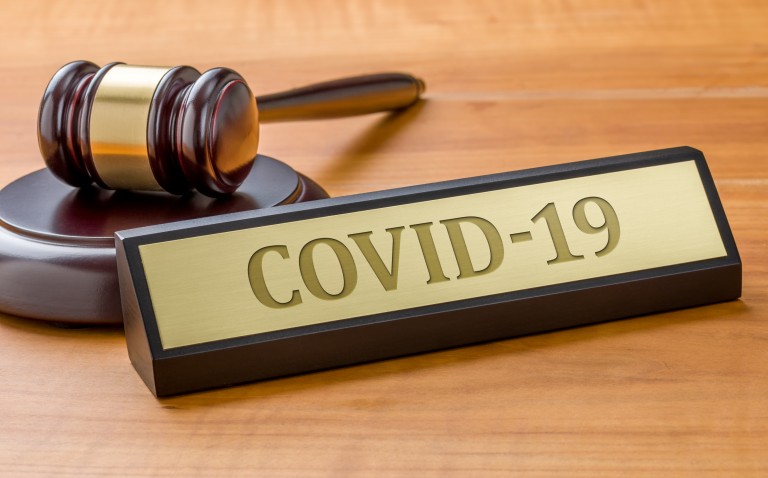 House lawmakers appear to be moving against a bill that would give New Hampshire businesses immunity against certain Covid-19 lawsuits.
In a near-unanimous vote Tuesday, the House Judiciary Committee recommended that the bill be killed, with lawmakers on both sides of the aisle stating that it was no longer necessary or relevant.
The bill, House Bill 149, would provide immunity from civil lawsuits "for actual or alleged injury, disability, or death arising out of exposure to or infection from a declared public health risk during a state of emergency," provided that the business was following public health and safety instructions and acting in good faith.
The bill would cover situations in which employees or customers contract Covid-19 at the place of business – protecting them from civil liability. But it would not cover cases of "willful negligence, wanton disregard, or malicious or intentional misconduct."
While top Republicans had supported the bill when it was introduced in 2020 and 2021 – and the legislation had backing of the Business and Industry Association in the state – the bill never emerged from the Judiciary Committee, which retained it in March.
On Tuesday, Rep. Joe Alexander, a Goffstown Republican, said that while he supported the principle of protecting businesses, he didn't find it necessary.
"When we brought this bill in March of last year, we were in a different place than we are now," he said. "I believe there's merit to this bill, but I also think because the state of emergency is over there's no need for it."
The bill will come before the House for a full floor vote in January.