New Hampshire home prices jumped 7.3 percent in February
Manchester-Nashua prices increase by 6.7 percent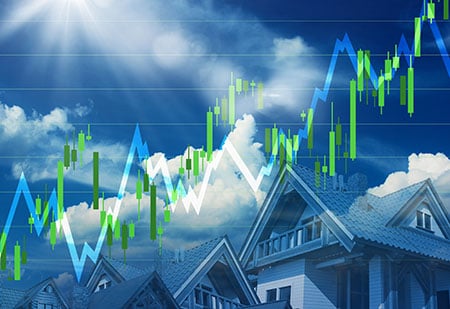 Home prices in New Hampshire continue to shoot up, according to real estate analytics firm CoreLogic.
The company reported Tuesday that average prices rose 7.3 percent in February from a year earlier. In January, the year-over-year increase was 6.0 percent.
Drilling down to the Manchester-Nashua area, home prices there rose 6.7 percent in February, on the heels of a 6.2 percent increase in January.
Home prices nationwide increased year over year by 7 percent in February 2017 compared with February 2016, according to CoreLogic. They rose by 6 percent in January.
"Home prices continue to grow at a torrid pace so far in 2017, and these gains are likely to continue well into the future," said Frank Martell, CEO of CoreLogic. "Home prices are at peak levels in many major markets and the appreciation is being driven by a number of dynamics – high demand, stronger employment, lean supplies and affordability – that will continue to play out in the coming years.
CoreLogic projects an additional 5 percent rise in home prices nationally over the next 12 months, he said.