New broadband service launches in North Country
Cellular technology enables delivery of high-speed internet in rural areas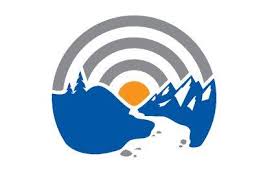 With the launch of Trailrunner Wireless broadband service from Great North Woods Wireless, the North Country has a new option for reliable high speed internet access.
The broadband service uses an improvement in cellular technology to deliver high speed internet to rural areas on 4G LTE networks. Trailrunner's networks are built and operated by their parent company, Wireless Partners, which operates 4G LTE networks in rural New England preferred by major carriers, according to the company.
"Our mission is to bridge the digital divide for rural America," said Bob Parsloe, CEO of Great North Woods Wireless and Wireless Partners, in a press release. "We have taken a huge step toward achieving that mission today with the launch of Trailrunner Wireless broadband service."
Wireless Partners LLC recently added T-Mobile service to its New Hampshire-Vermont 4G LTE rural cellular network that spans New Hampshire's North Country and Vermont's Northeast Kingdom. The company already offers Verizon Wireless, AT&T and Sprint service in the region.
Access to cellular communication and broadband internet has become fundamental to conducting daily life, essential to economic development, and critical to public safety in a day in age of constant change. Still, rural and urban parts of the country experience a digital divide due to the excessive infrastructure cost of fiber connectivity.
Trailrunner's technology removes the need for the "last mile" of fiber by using excess spectrum on Wireless Partners' 4G LTE network. Increasing coverage, Wireless Partners LLC, operates, and continues to expand networks in Maine, New Hampshire, and Vermont, totaling more than 60 towers.