New Balance plans 120,000-square-foot manufacturing facility in Londonderry
Pettengill Road plant would be company's sixth U.S. site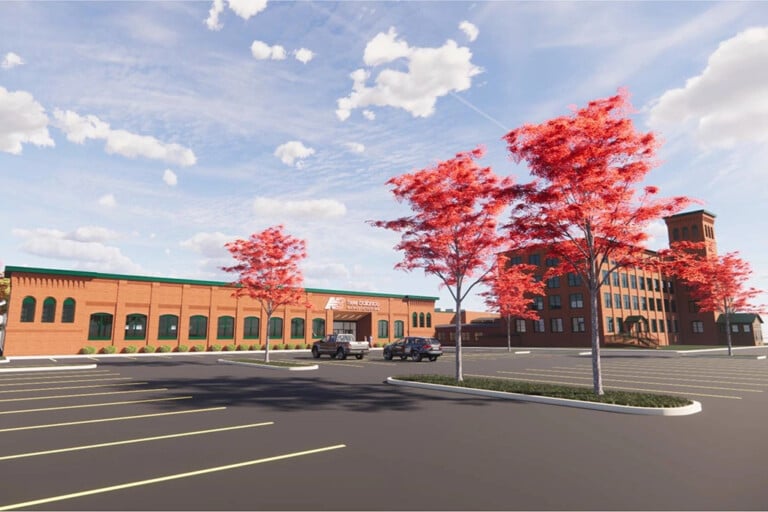 Footwear maker New Balance wants to build a factory in Londonderry as part of its larger effort to expand manufacturing capacity in the U.S.
The Londonderry Heritage Commission last month endorsed an application from New Balance for a design review of a site plan for a 102,418-square-foot manufacturing facility and associated site improvements at 55 Pettengill Rd., the Londonderry Times reported.
New Balance representative Jim Petropulos told the commission the 17-acre property "is intended to be the sixth U.S. manufacturing facility for New Balance," the newspaper reported.
Petropulos said the proposal calls for seven loading docks on the west side of the building along with 10 spots for trailers. All lighting will be LED.
Petropulos also said that the plan includes a one-story building that will contain offices and manufacturing space.
He also told the commission that the company expects to hire 250 employees after the first phase of construction is finished, with a total of 450 envisioned by completion of the entire project.
Earlier this month, New Balance broke ground on a $65 million expansion project at its Skowhegan, Maine, factory. The expansion consists of a 120,000-square-foot, single-story addition that New Balance said will be completed by the end of 2024.
In a statement, the company said it is "proactively working to innovate and expand its domestic supplier network for its Made in U.S. footwear" and is driving "new automation and robotics opportunities to enhance associate safety and ergonomics and increase productivity."