N.H. voters provide election surprises
The state is now clearly neither "red" nor "blue" but vibrantly "purple"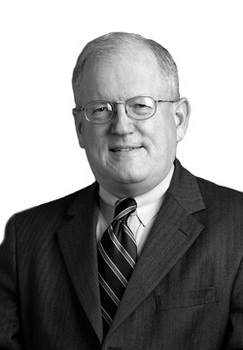 After the expenditure of billions of dollars, countless phone calls, advertisements, television barrages and mailing, the electorate voted on Nov. 6 in fairly predictable patterns nationally and with notable surprises in New Hampshire.
Whether all that money made a difference is debatable.
Defeating an incumbent president is a difficult assignment, and Mitt Romney performed with grace and tireless effort. Notably included in the Obama column was New Hampshire, one of the swing states, which is now clearly neither "red" nor "blue" but vibrantly "purple."
What does this mean? It means that New Hampshire voters do not like extremes and have said that repeatedly over the last few years. Unfortunately, political parties haven't learned the lesson that what New Hampshire really wants, for those who remember, is "Walter Petersons" running for various offices.
A lot of people will recall Peterson, the late governor of New Hampshire who served from 1968 to 1972, as a moderate Republican who forged alliances with those of both parties and independents to get things done. John Lynch, the outgoing governor, whose co-chair Peterson was in Lynch's election efforts, continued that tradition, as have most of the governors since Peterson, with a few notable exceptions.
Maggie Hassan, victorious over Ovide Lamontagne in a victory more sizable than expected, ran on the same platform, and if she performs in the same manner, should fit the profile New Hampshire voters apparently want.
In other notable results, voters were consistent in their congressional votes, turning out long-serving Congressman Charlie Bass in the 2nd District and one-term Congressman Frank Guinta in the 1st. What is curious, however, is that, nationally, voters did not do the same.
This may be the result of the old political saw that "voters hate Congress but like their own congressmen." Or it may be a sign of political bipolarity with voters voting one way for Congress on policy and the other for President.
Nevertheless, the upcoming battle on avoiding fiscal calamity should be more difficult with different parties in control of the two houses of Congress, although it seems clear, at least to this writer, that the voters are tired of gridlock and want results.
*****
Along with Hassan's victory were the victories of three Democrats for the Executive Council, newcomers Chris Pappas of Manchester, Colin van Ostern in the newly fashioned Capitol district that spans the state, and Deborah Pignatelli, a veteran who ousted incumbent David Wheeler to return to the council.
The three Democrats join moderate Republican Ray Burton, and the Seacoast's Chris Sununu, who returns for his second term as the only "conservative" Republican on the council, which should find it easy to work with the new governor, and she with it.
The Senate's lopsided Republican majority of 18-6 was reduced to 13-11, assuming Andy Sanborn's victory over Lee Nyquist holds after a recount. That probably means the re-election of Peter Bragdon as Senate President with Jeb Bradley as majority leader. These two have proven to be cooperative and focused on problem-solving and not grandstanding in the past.
The biggest surprise, probably even to Democrats, was the replacement of Speaker Bill O'Brien and the lopsided Republican majority in the House with a Democratic majority.
At this writing, Democrats had just over 220 seats, with Republicans at just under 180. This is a huge change from the 3-1 Republican majority in the last Legislature. The tone set by Free Staters, tea partiers and their elected Speaker O'Brien reportedly led many voters to vote for a straight ticket of Democratic candidates for the House to assure change.
The challenge for the new Legislature is not to govern from the left, which occurred when Democrats were in control from 2006 to 2010 and resulted in their being replaced by the outgoing Republican majority.
Terie Norelli, the minority leader and former speaker, is a candidate for the speakership, as is David Campbell of Nashua. The choice will be determined at the Democratic Caucus on Nov. 17.
O'Brien, re-elected to the House from his Mont Vernon-New Boston district, announced that he would not seek to be the minority leader, which opens the way for new Republican leadership in the House and undoubtedly will adjust the tone of that body significantly.
*****
Defeated Republican gubernatorial candidate Ovide Lamontagne, now having suffered his fourth defeat for election — twice for governor, once for Congress and once for the U.S. Senate — was gracious, but obviously disappointed when conceding defeat.
Universally recognized as a man of great integrity, it is doubtful Lamontagne will try for elective office again, but New Hampshire should be careful to continue to benefit from his talent and contributions since he has a lot to offer.
The many challenges to the New Hampshire economy, the desire to get moving, and the constraints of limited revenue will make the job of the incoming governor, Council and Legislature difficult, but the hope of an improving economy producing more revenue is at least a glimmer of better things to come.
Brad Cook, a shareholder in the Manchester law firm of Sheehan Phinney Bass + Green, heads its government relations and estate planning groups. He also serves as secretary of the Business and Industry Association of New Hampshire.