N.H. Senate ponders limits on corn-based ethanol
But biofuel industry cries foul over House-based legislation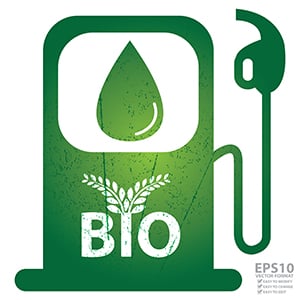 A bill limiting the use of corn-based ethanol in New Hampshire, which earlier this session sailed through the House, will likely have a much tougher time in the Senate, as representatives from petroleum and engine dealers slug it out with the national and local biofuel industry.
House Bill 1220 would limit the use of corn-based ethanol to 10 percent of the fuel mix used in New Hampshire, but the limit would only take place if two other New England states adopt similar legislation – legislation that's in defiance of the U.S. Environmental Protection Agency's attempt to promote a 15 percent corn-based ethanol content.
At a hearing last week, some senators seemed to be swayed by the biofuel industry's argument that such laws would backfire and might hurt local companies that are trying to convert energy from trees and other cellular material that would not be used for fuel.
The state Department of Environmental Services testified that it would be difficult to single out corn from other forms of ethanol.
"It is pretty clear there is no way to regulate or enforce this," said Sen. Peggy Gilmour, D-Hollis, vice chair of the Senate Transportation Committee, which plans to vote later this week on whether to recommend the bill to the full Senate.
Supporters of the measure include those that sell boats and lawnmowers, chainsaws and similar products. The New Hampshire Automobile Dealers Association is also concerned about the effect that higher-content corn-based ethanol could have on cars as well.
"The higher the ethanol content, the higher the corrosion," said NHADA Executive Director Peter McNamara.
Rep. David Campbell, D-Nashua, sponsor of the bill and chair of the House Public Works Committee, echoed those concerns, but he also raised the larger issue of using farmland to grow fuel rather than food.
Campbell had supported previous legislation to ban ethanol in gasoline for that reason. While ethanol might burn cleaner than gasoline, it creates more of a carbon footprint, ties the price of corn to oil, and is "incredibility inefficient. It takes more energy to make it than what you get when you burn it."
Matt Carr, speaking for the Biotechnology Industry Organization, countered several of the arguments, noting that higher-ethanol content fuel would be a choice, not a mandate. Indeed, he said, it would be illegal to put it in small engines. And he said that there were federal limitations on how much farmland to use, so that a push for higher ethanol use would encourage the development of cellular ethanol from nonfood products, corn waste, sugarcane residue or even trees.
A New Hampshire law that banned gasoline with a higher ethanol content would create a "chilling effect" on those who wish to invest in such research in that state, Carr testified.
Two companies involved in that kind of research – Lebanon-based Mascoma Corp. and Itaconix Corp. of Stratham, also testified against the bill.