N.H.'s Wiggins Airways merges with Dallas air cargo firm
Deal would create largest regional air cargo carrier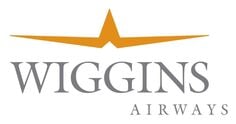 Manchester-based Wiggins Airways has approved a merger with Ameriflight of Dallas, Texas – a deal that the two firms say will create the world's largest regional air cargo carrier.
Ameriflight has clients in the U.S., Canada, Mexico and the Caribbean, while Wiggins serves 11 eastern U.S. states.
Wiggins, with 150 employees and $25 million in annual sales, was founded in 1929 and is based at Manchester-Boston Regional Airport.
No jobs will be lost in the merger, the companies said. And the Wiggins employees, who own the company through an employee stock ownership plan, will receive what a press release described as "a significant cash value" in the deal.
Ameriflight said it would retain Wiggins' flight operations, aircraft maintenance and administrative services in Manchester but would sell off fixed base operations and airline services to Signature Flight Support of Orlando, Fla. Under the deal, Signature will take ownership of Wiggins' ground facilities and Ameriflight will lease flight operations facilities from the Florida firm.