N.H.'s Shaheen & Gordon buys Maine law firm
'Will help us better service clients' in both states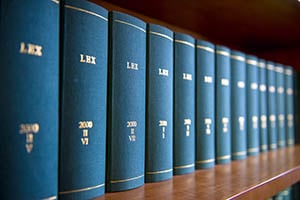 Shaheen & Gordon, a law firm with offices in Dover, Concord and Manchester, has acquired Saco, Maine-based Smith & Elliott.
Financial details of the merger were not disclosed.
Under the deal, which became effective July 1, the merger won't affect Smith & Elliott's staff or location, but it will become another office under the Shaheen & Gordon banner.
Shaheen & Gordon – co-founded by Bill Shaheen, husband of U.S. Sen. Jeanne Shaheen – focuses on personal injury, workers' compensation, family law, business, real estate, criminal defense and general litigation, among other practice areas.
D. Michael Noonan, Shaheen & Gordon's managing partner, said the merger "will help us better service clients in both Maine and New Hampshire."