N.H.'s changing higher-education landscape
Stay Work Play tries to bring businesses and colleges together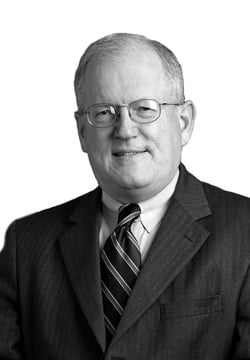 Higher education in New Hampshire and nationally faces challenges – cost, a shrinking pool of traditional students, and how to deliver educational services to students in a cost-effective, efficient manner that allows the institution to remain financially viable.
Against this backdrop, Stay Work Play NH held an interesting session on Sept. 11 with representatives of New Hampshire college career placement offices to put the business community and the colleges in touch.
New England College's representative said it recently opened an office on Main Street in Concord from which students will be visiting local businesses to publicize the college's internship opportunities and work-study offerings.
Plymouth State University stressed that it is not that far away and has students who want to stay in New Hampshire and work here.
Keene State said it is more than a liberal arts institution and has business-related programs, and very much wants to form partnerships with businesses for the benefit of students and New Hampshire businesses.
The Community College System of New Hampshire's general studies major is the largest among those offered by the community colleges. Its students seek to transfer to four-year colleges and/or employment and are ready to work, having been trained in practical skills.
Franklin Pierce University has several locations, graduate programs and 1,400 traditional students in Rindge. It seeks summer internships for those traditional students.
UNH has a new career person in Manchester, which is an all-commuter location for students who want to stay in New Hampshire. The Durham campus has many programs and a new focus on career partnerships, with a staff of placement professionals who have come from the business community and are reaching out to students and businesses.
Rivier University commuters want to stay in New Hampshire. Education and nursing are the largest majors.
Saint Anselm College holds recruiting events and stresses education in values, ethics and has a rigorous educational program. A majority of its students undertake internships and it has an online job posting service.
Colby-Sawyer College's students all must pursue internships, and 34 percent of the graduates have obtained jobs through its internship program.
Southern New Hampshire University has great diversity — its main campus in Manchester has grown to 3,000 students, and it has 23,000 online students, with separate career offices for its various programs. Its College for America, the new competency-based program that is based at employer locations, is innovative, as is the older three-year degree program which allows students a more efficient path to an undergraduate degree.
All in all, the StayWorkPlay effort to connect businesses with colleges is a good start, and the business community should seek to learn about the programs offered by New Hampshire's fine institutions.
*****
New Hampshire lost two unique individuals in the last month. From different parts of the state, and with different backgrounds, they are examples of the distinguished citizens who are working hard in their communities every day.
Karol K. Bottinger of New London died on Sept. 5, after a long battle with cancer. A fixture in Claremont, where she went to work after graduating from Towle High School in Newport, UNH and then Keene State with a master's in education, Karol was a longtime educator who taught physical education and coached at Keene State College and was principal of Disnard Elementary School and Stevens High School on two occasions.
In New London, Karol volunteered at the hospital, and with her husband, Chris, ran Camp Wallula, a cottage community on Little Lake Sunapee, for many years.
Many prominent New Hampshirites look back at Karol and Chris as fixtures in their education; it was unusual to mention someone from the western part of the state whom they did not know.
In Manchester, the loss of Walter Stiles was noted with poignancy.
A lifelong resident, Walter was a fixture in Manchester activities, appearing at the board of mayor and alderman to express his opinion, representing his ward in the Legislature, chairing the fundraising effort for the restoration of City Hall in which the Walter Stiles Conference Room is a lasting memorial to him, and brightening the life of the community with many good deeds.
An eternal optimist, Walter was a veteran of World War II, a marine who could still wear his uniform and was proud of that fact, and was an active Republican who could recount the history of Manchester with enthusiasm. His list of civic involvement was extensive.
Karol Bottinger and Walter Stiles — different but important members of their community — are examples of New Hampshirites who do good and make communities better every day. Both will be missed.
Brad Cook, a shareholder in the Manchester law firm of Sheehan Phinney Bass + Green, heads its government relations and estate planning groups. He also serves as secretary of the Business and Industry Association of New Hampshire.