N.H. retailers upbeat about holiday season
Retail Association survey sees 4.3% increase in sales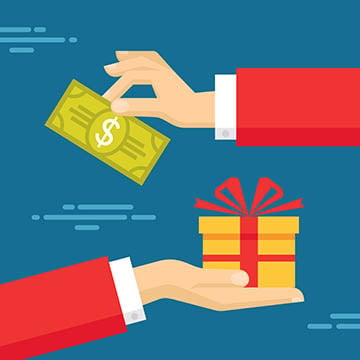 New Hampshire retailers expect they'll be seeing more green this holiday season, according to a survey conducted by the New Hampshire Retail Association.
According to the survey, Granite State retailers predict their holiday sales will increase by an average 4.3 percent from last year. Of those surveyed, the vast majority – 77 percent – said they expect 2014 holiday sales will be the same as or better than last year. Some 75 percent said their sales so far this year have been the same as or better than 2013.
Among the drivers of the retailers' optimism is the continued drop in gasoline prices, which has resulted in more discretionary spending for consumers. That doesn't mean they don't have concerns. Respondents cited weather conditions and a late Thanksgiving, as well as the recent elections, as possible negative factors.
Other results of the survey:
• 69 percent of respondents said that their 2014 inventory levels are the same as or better than last year's.
• 53 percent said they offer online shopping, and those retailers expect online sales will account for up to 25 percent of their entire holiday sales.
• 69 percent said they use social media, with Facebook the most popular choice.
• Mobile marketing is still a new concept: 13 percent of respondents said they are using it, up from 8 percent last year.
• 46 percent of respondents said they had been a victim of "showrooming," the practice of examining merchandise in a traditional brick and mortar retail store without purchasing it, but then shopping online to find a lower price for the same item.
The retailers said, with New Hampshire consumers focused on a sense of family, winter clothing and quality practical personal items will sell well this season. In addition, a focus on the home will be seen, with nice home necessities and cookware expected to sell well as well as gourmet food items and fine wines. Jewelry and personal electronics are also expected to sell well, with a focus on tablets and smartphones. Legos will be a hot item for children.
Despite the upbeat holiday forecast, most respondents said sales growth would be flat to modest for 2015.