N.H. retailers have high hopes for the holidays
Survey: 4% increase in sales expected for 2013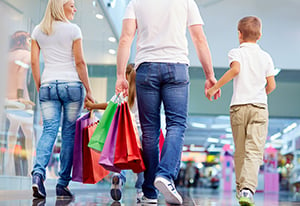 New Hampshire retailers say they're hopeful about the upcoming holiday season – the most important time of the year for that sector of the economy.
According to a survey of Granite State retailers conducted by the Retail Merchants Association of New Hampshire, they are expecting holiday sales to rise 4 percent from a year ago. Nationally, retailers are predicting a 3.9 percent increase, according to the National Retail Federation.
All told, 73 percent of New Hampshire retailers surveyed said they expect 2013 holiday sales will be the same as or better than last year, with 58 percent saying their store traffic has so far been the same as or better than last year.
The survey also found that 61 percent of respondents said their 2013 inventory levels are the same as or better than last year's levels. In addition, some 46 percent said they offer online shopping, and they expect online sales will account for up to 25 percent of their entire holiday sales.
According to Nancy Kyle, president of the RMANH, retailers are saying that customers began holiday shopping a bit earlier this year, thanks to Thanksgiving coming on Nov. 28, meaning there will be fewer than four weeks between Thanksgiving and Christmas.
She said the Saturday before Christmas (Dec. 21) is expected to be the busiest shopping day. With heavy gift card sales anticipated, the day after Christmas is also expected to be brisk, she said.
Looking forward to 2014, 63 percent of respondents said they're anticipating increased sales as the economy continues to improve.