N.H. home sales, prices continue their slow increase
Home sales rose in March for the 16th consecutive month, to 937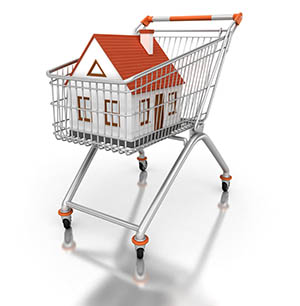 New Hampshire's real estate market continues to show signs of recovery, but, in the words of the president of the New Hampshire Association of Realtors, it's not time "to break out the punch bowls just yet."
According to data compiled by the association, statewide home sales rose in March for the 16th consecutive month, to 937, a 4.1 percent increase over March 2012. For the quarter ending in March, sales increased 8.4 percent, from 2,238 in 2012 to 2,426 this year.
Likewise in March, home sales varied by county, with five New Hampshire counties (Carroll, Cheshire, Coos, Grafton and Merrimack) reporting a decline in sales from a year earlier, and the others reporting increases. The largest increase was reported in Belknap, where there were 63 home sales in March – 26.0 percent more than the 50 reported a year earlier. The biggest decrease was reported in Cheshire, which saw a 21.6 drop in sales – 40 in March 2013, as compared with 51 a year earlier.
For the quarter, seven counties reported increased sales, ranging from a tiny 0.4 percent in Merrimack to a 15.5 percent increase in Rockingham. The two counties reporting decreases were Coos (down 14.3 percent for the quarter) to Carroll (which reported a 1.8 percent drop). In Sullivan, sales in the first quarter of 2013 were exactly the same as 2012.
The numbers are more encouraging on the condominium side, where sales activity statewide increased by 20.8 percent for March and 18.2 percent for quarter.
Statewide, median prices for homes also showed signs of creeping back, rising from $189,250 in the first quarter of 2012 to $193,000 in 2013 a 2 percent gain. Median prices of condos rose by a more substantial 9.4 percent, from $137,000 in March 2012 to $150,000 in 2013.
Sales volume for the first quarter — the total amount exchanged in those sales — was $538.7 million for the first quarter of 2013, an 8 percent increase from the $499.6 million in the same period last year.
NHAR President Bill Weidacher, managing broker at Keller Williams Metropolitan Realty in Bedford, said the numbers show that "things are improving, but let's not break out the punch bowls just yet. We want to temper our enthusiasm with the reality that this is slow growth, not exponential growth."