N.H. health facilities face start of drug-test law
By Aug. 25, most must adopt a written testing and diversion policy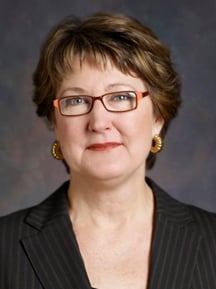 The New Hampshire Legislature has taken steps to protect patients of health care facilities and providers from risks caused by drug-diverting and drug-using employees with a new drug-testing mandate.
The need for the mandate became clear two years ago after a contract employee at Exeter Hospital infected patients with hepatitis C by using syringes of drugs and replacing them with syringes of saline tainted with his blood. The new state law, RSA 151:41, is an attempt to provide a modicum of protection from this kind of situation.
By Aug. 25, 2014, most health care facilities and providers licensed under the law must adopt a written policy addressing drug testing and the diversion of controlled substances. The facilities covered include hospitals, physician offices, home health care providers, outpatient rehabilitation clinics, ambulatory surgery centers, urgent care centers, nursing homes, assisted living facilities,
adult day care centers, birthing centers, dialysis centers and hospice care facilities.
It is unclear what percentage of these facilities already has some kind of drug-testing policy, but it is likely that the policies do not meet all the requirements of this law.
The overall purpose of the mandated policy is to establish procedures for the "protection, detection and resolution of controlled substance abuse, misuse and diversion." The policy will apply to all employees, contractors and agents "who provide direct or hands-on care to clients."
Regulations coming
In particular, the policy must address the following issues:
• How the facility or provider will educate workers about the policy and drugs
• Procedures for monitoring, storing, distributing and procuring controlled substances
• Procedures for voluntary self-referral by addicted employees and for co-worker reporting
• Procedures for drug testing, including, at a minimum, testing where reasonable suspicion exists
• Procedures for confidentiality
• Procedures for investigating, reporting, and resolving misuse and diversion
• Consequences of violating the policy
By Aug. 25, most health care facilities and providers must adopt a written testing and diversion policy
The Legislature provided little guidance as to how robust and detailed these policies must be. Instead, it directed facilities and providers to develop a workplace standard that is "appropriate to its size, the nature of services provided and its particular setting."
Regulations will be issued to help flesh out requirements for the policy.
The drug-testing provision may cause facilities and providers the most issues. Some facilities and providers already have drug-testing policies, and those that do not must determine when and how to test. The law requires testing only when there is reason to believe an employee is impaired, for reasonable cause. Patients would be better protected by having employees randomly or regularly drug-tested to identify drug-using employees who may be diverting drugs at the workplace and having the policy apply to all employees, not just those caring for patients.
A drug test will identify a user of illegal drugs and controlled substances, and employers will need to decide the consequences of a positive test. Those options should be outlined in the employer's policy, and employers should strive to be consistent in the application of discipline that results from policy infractions.
While RSA 151:41 does not indicate the potential penalties for failure to comply, it is likely that failure to adopt and implement a policy will result in the suspension or revocation of a facility's license. RSA 151:7 permits suspension or revocation by the New Hampshire Department of Health and Human Services when a facility engages in "conduct or practices detrimental to health and safety of patients."
All covered healthcare facilities and providers should review their existing drug testing and prevention policies with experienced legal counsel to ensure that they comply with the new law.
Attorney Diana Wieland, of counsel to the law firm of Sheehan Phinney Bass + Green, can be reached at 603-627-8236 or dwieland@sheehan.com.