N.H. and alcohol: Are we consistent in our focus?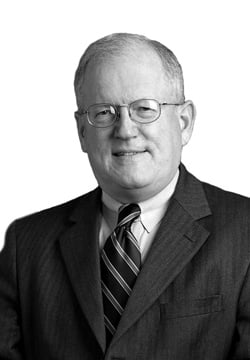 Riding along the highway recently, it struck me that New Hampshire has an obsession with alcohol. Passing the prominent liquor stores on Interstate 93 north of the Hooksett tollbooths, the convenience of stopping, buying booze and getting back on the highway not only raises the question of what percentage of customers open their packages and violate the law, but also points out the reliance the state places on such sales through the monopoly of the State Liquor Commission.
Soon, the partnership headed by Alex Ray, owner of the Common Man Restaurants and noted New Hampshire philanthropist, will reconstruct the Hooksett rest areas to be real destination/welcome centers with gasoline, creative food service in the Common Man tradition, and reconstructed liquor stores. This should be a unique addition to the state and a great service to visitors and residents alike, and how Ray and his partners present the food service in a tasteful, classy and yet "fast food" fashion will be interesting to watch.
However, that is not the point of the irony presented to New Hampshire by liquor sales. New stores in Nashua and upcoming outlets in Bedford and Manchester will make it easier and more convenient to purchase more and more alcohol from the State Liquor Commission, which is doing a bang-up job maximizing revenue, last year having seen record sales.
On the other side of the equation, however, is the toll alcohol and other substance abuse takes on the population. New Hampshire has record consumption of beer, at least when tied to sales. Beer, of course, is not sold in state stores, but in grocery stores and convenience outlets, gas stations and anywhere else you can think of. Hopefully, our record sales are due to cross-border purchases, but certainly that is not entirely the case.
Recently, the Boston Globe focused on the attempts at Dartmouth College to change its reputation as an alcohol-centered environment where fraternity and sorority hazing rituals center around beer.
Great services
The New Hampshire Charitable Foundation and its President, Richard Ober, and past President Lew Feldstein, were concerned enough about the problems presented to New Hampshirites by alcohol abuse to create New Futures, an organization that publicizes the dangers of alcohol and the need to deal with its effects.
Other organizations provide great services, notably the Farnum Center, a long-standing alcohol treatment facility in Manchester. Founded by Elliot Priest, a PSNH executive, the Farnum Center has treated thousands of young and not-so-young people with alcohol and drug problems.
Several years ago, the Farnum Center – affiliated with Easter Seals New Hampshire and with the guidance of that organization, along with a partnership with Manchester developer, Dick Anagnost – renovated the former Queen City Motel into a state-of-the art treatment center with residential and outpatient services. It also houses the first medical detoxification in-patient facility available here.
As part of the effort to clean up and renovate the South Elm Street part of Manchester, the newly renovated Farnum Center faces Elliot Hospital's River's Edge facility. Not lost on visitors to the new Farnum Center is the fact that the old Queen City Motel, which it replaces, was a site where many people encountered alcohol in excessive amounts.
Also under the supervision of Easter Seals New Hampshire is Webster Place Center, a facility founded by the aforementioned Alex Ray and located on the former Daniel Webster Farm in Franklin. In this bucolic setting, a residential treatment facility for people needing help with alcohol issues follows the 12-step system and largely is a private-pay facility. Soon, Webster Place Center and Farnum will be merged into one legal entity, providing rehabilitation services in a new and better way.
Along with other facilities in New Hampshire that deal with addiction problems, Farnum and Webster Place are helping to scratch the surface of this major societal problem which affects every family and business.
Ironic situation
Unfortunately, there is a never-ending supply of customers for such facilities. AA meetings can be found in many locations virtually around the clock.
What is the answer to this ironic situation? Certainly, the state is not going to get out of the business of selling or taxing the sale of alcohol, and, unfortunately, relies on it in such a manner that promoting sales will continue. Prohibition does not work, as the U.S. proved in that miserable experiment in the early 1900s. Apparently, the answer lies in personal responsibility, parental supervision, teaching by example and bitter experience.
Frank Sinatra is famous for having said, "I feel sorry for people who don't drink. When they wake up in the morning, that's as good as they're going to feel all day!" While a clever line, those who have experienced alcohol in excess know the truth of the statement. We as a society and state should neither be ashamed of the issue nor be unwilling to face it and recommend to folks that they take control of their lives – and help them!
Also, it would be good if society would express the same disapproval of alcohol that we have of tobacco over the years. Rather than reinforcing custom cocktails and glamorizing overindulgence, perhaps the societal and health effects should be emphasized as we continue to seek to maximize sales.
Indeed, we face a contradiction when it comes to alcohol.
Brad Cook, a shareholder in the Manchester law firm of Sheehan Phinney Bass + Green, heads its government relations and estate planning groups. He also serves as secretary of the Business and Industry Association of New Hampshire.