My summer book report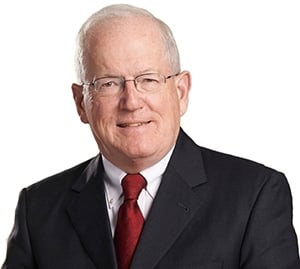 At the end of August, most high school students have to write a book report on their summer reading. While certainly not required to do so since I was graduated from high school some time ago, here is the report on mine.
"Origin," the latest Dan Brown book, recently released in paperback, is as good as the other thrillers by this New Hampshire author and well worth the read.
The "President is Missing," by former President Bill Clinton and mystery writer, James Patterson, combines the knowledge of a president with the talents of the world's most prolific author in a first-class page turner that has a lot a lot of twists and turns, and ends with the speech the fictional president gives that undoubtedly President Clinton would love to have given.
Both of these books have been reviewed extensively and are on The New York Times best seller list. Of less notoriety, but perhaps more local interest to New Hampshire readers are two books I have had the opportunity to read, one as an assignment by the NH Bar News for a review, and the other out of pure personal affection and interest.
The second, "Lou D'Allesandro, Lion of the New Hampshire Senate," written by Mark C. Bodanza, after many interviews with NH Sen. D'Allesandro, is a delightful book that recounts an extraordinary career by perhaps New Hampshire's most constant officeholder over the last 50 or so years.
Lou D'Allesandro variously has been a UNH football player, Massachusetts kid, teacher at various New Hampshire high schools, coach, college executive, college president, college vice-president, businessman, father, grandfather, and has done almost everything that can be done in politics in our state. Almost everything.
The book recounts D'Allesandro's start with moderate Republicans in the 1960s, associated with Walter Peterson –
in this writer's opinion the best governor of my lifetime. D'Allesandro was a member of the NH House, Executive Council and twice candidate for governor on the Republican ticket, in 1980 and 1982, losing both primaries to Meldrim Thomson and John Sununu, the second one narrowly.
An opponent of very conservative Gov. Meldrim Thomson while in office, after his second run for governor, D'Allesandro switched parties and had an unsuccessful run for the Executive Council as a Democrat.
Out of office, D'Allesandro tried varied businesses before returning to education administration, and the book recounts his depression in losing, but his return to politics as a member of the Manchester School Board and then state representative from Manchester's West Side, and then his remarkable career in the Senate, where he has served for decades.
D'Allesandro, a moderate Republican turned moderate Democrat, is described in the book as hardworking, dedicated to principles, able to work with people of all stripes and the book describes his dedication to education as well as his career-long championing of expanded gambling as a source for revenue and jobs in New Hampshire.
Finally, D'Allesandro's connection to presidential candidates and role in advising those seeking the presidency on the Democratic ticket leads to the subtitle of the book, "Thoughts for Presidential Hopefuls."
It is D'Allesandro's constant dedication to his constituents, ability to work with people who want to solve problems, good humor and long experience that make this book not only charming, but important. Many, including this writer, can recount many stories about kindnesses Lou has bestowed, just because he is a good guy.
Also, the repeated reference to the support Senator D'Allesandro has had from his wife, Pat, cannot be ignored.
This book is available at various book stores, and if you bring one to the State House, my bet is you could get it autographed by its subject.
The book I was asked to review by the Bar News is "The Impeachment of Chief Justice David Brock: Judicial Independence and Civic Populism," by John Cerullo and David C. Steelman. The extensive review in the Bar News can be seen in its August edition, which can be found online.
This book, a scholarly recounting of events leading up to the July 12, 2000, vote by the NH House to impeach the chief justice of the NH Supreme Court, David A. Brock, really is two stories.
The first, a scholarly review of the increasingly independent nature of New Hampshire's courts which were not constitutionally independent from the legislature until 1966, tells the story of how the Legislature resented the increasing independence and decisions made by courts on constitutional grounds, invalidating legislation.
This, coupled with the scandal involving Newport lawyer John C. Fairbanks, who stole money from clients among other misdeeds, and the resentment about the Claremont school-funding decisions, set the stage for the Legislature being irritated with the court system.
The other story, of course, is the story of the impeachment itself and the 253-95 vote by the House to impeach the chief justice on four counts and the subsequent trial in the Senate, which did not convict Brock.
The story of court intrigue, alleged improprieties, questionable practices and bungled responses, is a reminder to those who experienced the impeachment drama and instructive to those not old enough to have lived through it.
While this book is not the page-turner that the fiction books mentioned above are, and is not as descriptive a story of an individual as the D'Allesandro book, the story of the Brock impeachment is one which thoughtful New Hampshirites, attorneys, judges, legislators and the public, would profit from considering.
David Steelman, a lawyer who spent his career studying and helping state courts, and John Cerullo, a retired professor of history at the University of New Hampshire, have produced a comprehensive account of a tough period of time and one which has lessons to be learned from it.
All four books are worth reading.
Brad Cook, a shareholder in the Manchester law firm of Sheehan Phinney Bass + Green, heads its government relations and estate planning groups. He can be reached at bcook@sheehan.com.