MVP to pull out of N.H. health insurance market
To concentrate on N.Y., Vermont business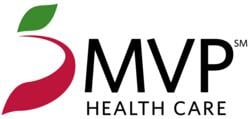 MVP Health Care has decided to withdraw from the New Hampshire market in order to focus on the two other states where it does substantially more business, the health insurer said Tuesday.
In a press release, the Schenectady, N.Y.-based health insurer said that it would be pulling out of the Granite State "to concentrate its focus on New York and Vermont," where its membership is more highly concentrated. Only 1 percent of its 613,000 members are insured under New Hampshire policies, it said.
The nonprofit insurer will continue to insure businesses that are based in Vermont and New York that have locations and employees in New Hampshire, it said. The withdrawal will begin with a 180-day notice to members, during which time MVP will accept renewals of existing New Hampshire insurance policies, but will not be offering coverage to new groups.
MVP first entered the New Hampshire market in 2004. In a public hearing on premium rates in the state's health insurance market held in October 2011, an MVP executive testified on some of the challenges the insurer had faced entering New Hampshire.
"As a relatively new health insurer in the state, MVP has encountered challenges in entering the New Hampshire market including a unique economic dynamic comprised of limited health insurer competition, wide variations in provider charges within regions of the state and across the state. Some of these charges varied by as much as 80 percent," said Peter Lopatka, the vice president and chief actuary at MVP, in written testimony for the hearing. "As is almost always the case when a new insurer enters a new market, MVP was challenged to obtain provider contracts with competitive reimbursement without a large enrollment and found it difficult to achieve enrollment growth without competitive provider rates."
In the release, the company said it "has been proud to serve New Hampshire residents and will work with its brokers, customers, and regulators to ensure a smooth transition."