Moving to the cloud takes thoughtful consideration
Here are four ways to evaluate Software-as-a-Service vendors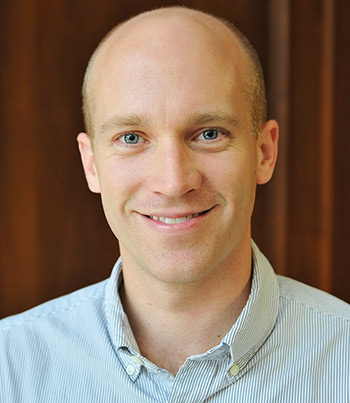 For most businesses today, some portion of the operation is most likely 'running in the cloud,' however moving to the cloud means different things to each organization. The most common way businesses adopt the cloud is with Software-as-a-Service (SaaS), which includes Microsoft Office 365, Salesforce.com and any number of line-of-business applications hosted by a provider in the cloud.
As businesses consider new cloud and SaaS options, it's important to remember that moving to the cloud may not necessarily be a hassle-free experience. You may still experience outages, lost data and slow performance, which can be made worse by limited email-based support when things go wrong.
Here are four ways to evaluate SaaS vendors when considering cloud or SaaS options to help you make the right decision:
Cloud vendor maturity: Working with smaller vendors can be exciting because they can quickly deploy new features that meet your specific needs; however, it can ultimately be the riskier option due to change management without proper testing and documentation. Before selecting a SaaS vendor for a core business application, be sure to understand the company behind the application and always ask for references. Ask them the questions below because you want your vendor to be operationally mature enough to provide the service you will need from them before making a move:
Is it a startup?
How many employees do they have?
Do they follow a controlled software development process?
How do they evaluate and qualify their vendors?
Do they use private or public cloud infrastructure?
How big is their software development team?
Uptime guarantees: Don't be fooled by the offer. If a vendor offers you an uptime SLA — service level agreement — of 99 percent, 99.99 percent or even 100 percent, do not misinterpret it as the service having no downtime. It's better to understand what goes into their service level agreement, which will include one or more of the following:
SLA applies to their cloud infrastructure only, not to applications.
SLA excludes all scheduled maintenance.
SLA applies only to power and cooling systems.
SLA applies to their Internet access, not yours.
Technology professionals have to dig deeply to get a solid understanding of what the vendor's scheduled maintenance plan looks like and how much it will impact your company's ability to use the cloud offering.
At the end of the day, your users don't care about the scheduled SLA promises that are made; all they care about is can I use the software when I need to? As you evaluate vendors in this service area, be sure to question them on the following:
How do they calculate uptime and downtime?
How much downtime did they experience due to scheduled maintenance or other planned outages during the last week/month/year?
What day(s) of the week and time of day is maintenance typically performed?
Do they notify customers of an upcoming scheduled outage and how much advance notice will you get?
How do they monitor the service for outages?
What are the uptime guarantees of their vendors?
SaaS backup: It's easy to assume that because your data is in the cloud, someone is making sure it is backed up and easily recovered if things go awry. You may be happy with the backup and recovery procedure offered by your SaaS and cloud providers, however don't assume they have you covered. Even Salesforce.com, one of the leading cloud providers, recommends you make your own back-up of your Salesforce data. It is critically important to back up your cloud data and supplement vendor backups with your own to meet your recovery point objectives (RPO) and recovery time objectives (RTO).
Customer service and support: When evaluating cloud options, vendor support can be very responsive and efficient, however, once you sign up, everything changes. Understanding what kind of support you'll have access to once you become a customer should be part of your consideration process. You should also try out all the options during the sales process. You'll want to know if there will be forums you can tap into, a specific knowledgebase you'll have access to, live online chat support or a number to call. Many companies are pushing customers into their forums first for support. If you're considering one of those companies, look through their forums to see if they have an active community providing good information.
At the end of the day, it's important to find the solution that fits your business needs with the long-term support necessary to keep things running smoothly and securely for your users. If you are unsure of making the move on your own, seek the help of an experienced IT provider that is comfortable with cloud migrations.
Erik Thomas is a senior analyst at Systems Engineering, with over 10 years of IT experience. Systems Engineering now has offices in Portland, Maine, and Manchester, New Hampshire and Erik can be reached at 603-226-0300 or through syseng.com.