Mobile tools for remote working
A range of solutions can help businesses run smoothly from anywhere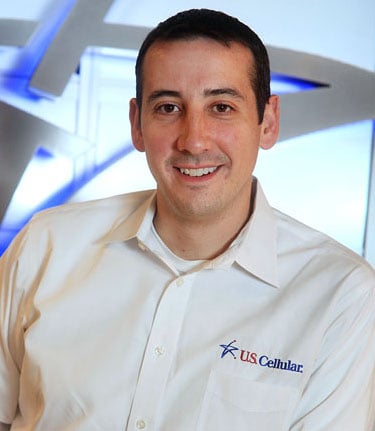 In New Hampshire, there are 134,760 small businesses accounting for 99% of New Hampshire businesses employing nearly 296,000 people, according to statistics from a 2019 report by the U.S. Small Business Administration. They are the backbone of our economy.
Small businesses create new jobs, lead the way in technology and product innovation, and often reflect the diversity of our communities.
There are many apps, software, devices like the latest iPhone 11 Pro or Samsung Galaxy S20 Ultra 5G, and powerful wireless networks to help entrepreneurs manage their business operations. And in today's environment, working remotely using mobile tools has helped businesses stay moving.
Whether you're a business owner with a brick and mortar office, an entrepreneur who runs a business from a smartphone or are working from a home office due to the coronavirus pandemic, the following tools can help support your business needs.
• Cloud-based communications tools: Cloud communications blend multiple communication functions and features together, like desk phones, smartphones, email, chat, video and text. There are a number of solutions to choose from, including Telnyx, Bandwidth and Twilio.
• Project management tools: You can keep track of projects from start to finish and see who is working on what with project management tools like Trello, which allow users to collaborate with a project team, stay on top of tasks, track progress and see who is delivering what. Trello also allows you to link with other tools like Google Drive and DropBox. Another option, Monday.com, allows for team collaboration and a 360-degree view of the project process.
• Accounting tools: A number of apps are available to help small businesses keep on top of finances. Xero is an accounting app that lets users make employee payments, review billing details and manage tasks like purchase orders and other details in an effective manner. It also offers cloud functionality to easily save data and important files and folders in a safe location and also view cash flows with real-time updates. Expensify helps businesses track receipts and manage expenses on the go. Expensify can categorize and code each receipt, and can automatically submit business expenses for approval and reimbursement.
• Document-sharing tools: With nationwide cellular networks, businesses can operate from many different locations using file-sharing and collaboration tools like Google's G Suite. G Suite offers a number of productivity-enhancing features, including document-sharing, calendar, launching an online ad campaign or tracking traffic stats for websites. Another, doForms, is a mobile forms and workflow solution for companies to easily capture information in the field on smartphones, tablets and other mobile devices. The information is sent back to the office via the cloud and seamlessly integrates into existing operating systems.
• Marketing tools: MailChimp is an all-in-one marketing platform for small businesses. Users can create an email list and send visually engaging emails, newsletters, postcards and more to customers. MailChimp provides advance analytics reports showing click-thru rates and allows users to learn from past campaigns. Other tools, like Hootsuite, allow users to post to Instagram, Facebook and Twitter all from one post, saving time. Google Analytics helps users track everything from website performance, content and marketing campaigns.
Matt Kasper is director of sales for U.S. Cellular in New England.